Top Seven Features of Engaging Apartment Websites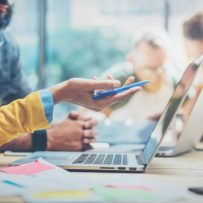 Key differentiators for building a website that engages prospects 
Apartment websites should convey properties' brand identities to prospective renters. The most effective of these tell a story that communicates the identity and culture of an apartment community in less time than it takes to give an elevator speech. Ultimately, they serve as virtual leasing offices that work around the clock.
John Gorman, vice president of marketing solutions at RealPage, Inc., stresses that the right digital billboard is essential to maintain high occupancy. Industry data suggests the same. According to a 2015 Satisfacts survey, nearly 80 percent of apartment seekers go to a property website before contacting the leasing office. Most are doing so on mobile phones or tablets.
Seeing, however, is not necessarily believing. During an apartment search, many residents rely on what others say about a community before looking deeper and want to read details about a property as possible.
Gorman illustrates the main issue: presenting a website that delivers value to the viewer during the short digital pitch. A website that paints an accurate picture of the property will likely succeed in conveying brand identity and generating solid leads.
"If you do it well enough, you can have a virtual leasing office that works for you while you're asleep," said Gorman, who will conduct a hands-on session building productive apartment websites at RealWorld July 16-18. Below, Gorman provides tips on how to create a website with engaging content.
Engaging content with context
Content may be king, but context is queen. "And we all know who rules the kingdom," he says.
Contextual content should present the personality of the property and invite a prospect to make the community his or her home. A community may say it is "home, sweet, home," on its website but if there is nothing to support that proclamation a prospect may doubt the statement or wonder why.
Content should be familiar and speak to viewers as if they are already residents. "It needs to be something that people recognize."
A vehicle for trust
The website must be trustworthy. Good reviews build trust, but a prospective tenant still wants an accurate depiction of where they will live. Apartments that show flashy pictures may provide an initial draw, if they don't accurately represent the units for lease, a prospect may not visit the property in person. The same can be said for descriptions of the property.
"The biggest impact on a rental decision is viewing the actual apartment you're going to rent," Gorman said. "Not the model unit, not an example, but the specific unit."
Prospects are suspicious of overselling, so it is critical to place substance before style. Authentic images and descriptions that convey necessary information help to build trust with prospects and give them confidence when considering a new property.
"It has to be accurate, and it has to be recognizable," Gorman said. "If prospects trust your website, they are more likely to lease from you."
Compelling photography
Simply because you place substance before style does not mean that style has no place. Powerful photography tells a story, and should be left to professionals. As tempting as it is to fill your apartment website with pictures from your cellphone, those images will be less effective. Gorman urges all property managers to go with an experienced photographer.
"People may make a quick judgment on the property based on seeing one image," he said. "Once they get to your site, what do you want them to know about…your property? That's where more imagery matters."
Quality gallery pictures, especially of the kitchen, are a must. Typically, prospects first look at photos before reading descriptions, and the kitchen gets the most clicks.
Avoid altering photos to make them look more appealing. Too often, emergency exit signs, light switches and electrical outlets are removed from photos, and people pick up on that, according to Gorman. It affects trust.
Informative floor plans
Floor plans need to be informative and offer viewers more than just the shape of the apartment. Gorman recommends publishing unit dimensions so prospects can get a better idea of the size and how their furniture may fit. The greater the detail in the floor plans, the more easily prospects can imagine themselves in the space. Coupled with the images, the floor plan rounds out a prospect's depiction of the space in which they are interested.
3D floor plans offer a deeper look and give prospects a better feel of the unit's flow. As with photographs, make sure the imagery is of top quality.
"If your rent is $3,200 a month, you should have some high quality graphics," Gorman said. "If it's $400 a month, that may not be as important."
Communicate value proposition
Rent consumes a large portion of the general population's income, so prospects do not make this decision lightly. A great deal of thought and research goes into renting, so in addition providing substance and style via apartment website design, it is crucial to make your property stand out with an honest characterization. Prospects need to get a "feel" of the property before they can picture themselves there, so you need to make sure that you play to your strengths.
"If your community value prop is inexpensive, accessible, convey that," Gorman said. "If your community value prop is very high end, very clean, very modern, make sure your website conveys that."
Communicating the community's culture is equally important. Describe not only amenities but how they are used in group and individual social settings. If the property has nearby attractions, such as monthly farmer's markets or community gardens, divulge that information to the prospects.
Interactive site maps
Interactive site maps help prospects determine where they may want to live on the property based on a unit's location relative to certain amenities or property access points. Site maps help residents justify a rent price and make a lease decision much quicker, Gorman says.
"People have their own variables that determine where they want to live, and site maps allow an overall view of the property," he said. "That's powerful because they may have requirements that you're not aware of."
A mental image of the unit's location with the property gives the prospect a mental financial impact and buy-in that may minimize negotiation at the leasing desk. A resident may even choose a more expensive unit because the location of the unit becomes more desirable.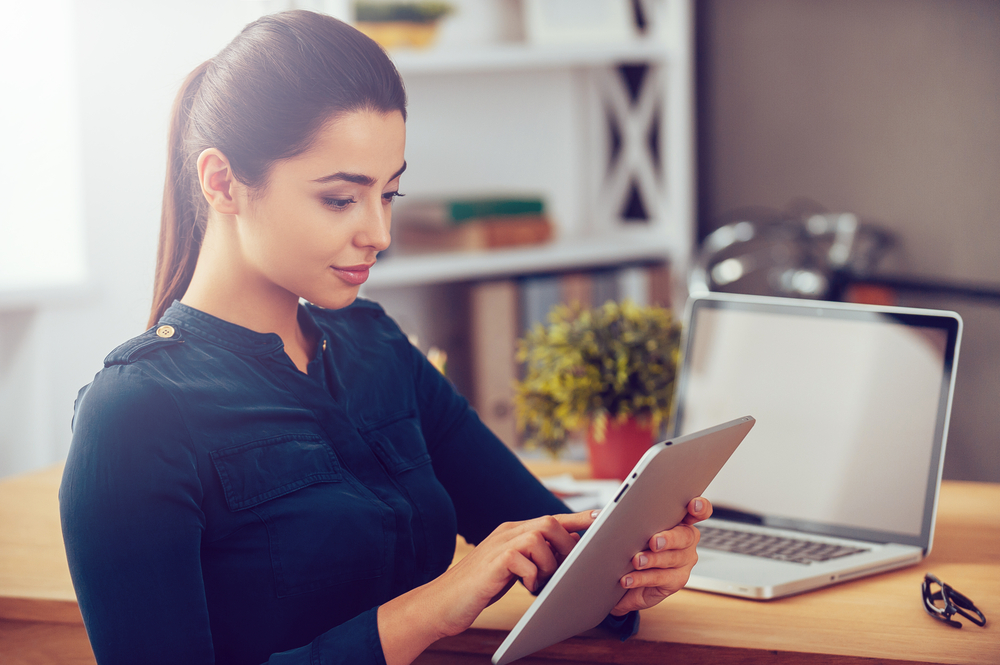 Centralized content management
Easy-to-manage websites that conform to the property's branding remove any guesswork. To ensure consistency and accuracy, property managers need a centralized content management tool that enables automatic updating of branding pieces across the property or portfolio.
"As soon as you change your brand image from blue to green, all of that should go throughout the ecosystem so you maintain clear and consistent branding," Gorman said.
The market for websites has become somewhat democratized, Gorman indicates. Standing out depends on all of the above factors. You need to build trust, be consistent, and demonstrate quality across the board.
"The goal should be to build a website that people trust more than others," he said. "If they trust your website, then it becomes powerful and they are more likely to lease from your property… and are more likely to give you a higher quality lead."