Today's letters: Landlords need protection too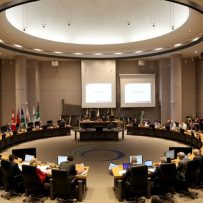 It's all well and good to strengthen tenants' rights, but landlords put up with lots of abuse too, says one letter-writer to the Ottawa Citizen. The letter read:
How about protecting landlords from abuse?
I see that Ottawa Council is contemplating new regulations for landlords. These proposed regulations are designed to protect tenants and include such provisions as a requirement that landlords provide contact information to tenants; instructions for waste management; a large fee for property re-inspections by the city; an online searchable database that would allow prospective tenants to view property violations; and possibly access to compliance reports that tenants can use at the Ontario Landlord and Tenant Board.
These changes will certainly make it easier to manage bad landlords. Unfortunately, they will only deal with half of the equation. They will do nothing about the management of bad tenants. Having been a small-time landlord for 30 years, allow me to offer suggestions for additional regulations so that the system will better manage the whole rental regime.
I would suggest establishing the following:
• A searchable database containing the identity of tenants who choose not to pay the rent;
• A searchable database of tenants who move out without notice;
• A searchable database of tenants who damage the property beyond normal wear and tear;
• A searchable database of tenants who are unduly noisy and cause problems with the neighbours;
• A searchable database of tenants who are hoarders or who leave the property in an abnormally filthy state.
These are very real problems and I have had the joy of dealing with all of them. I have had tenants who believed that the way to live was never to pay rent and force a landlord to go through the very long eviction process. I have had tenants skip out on the lease. I have spent days cleaning trash left by tenants. I have had a near-riot in our rental house along with significant damage. I have had a tenant who played the drums at night. Unfortunately, my problems were not unusual.
The problem is not just landlords; it is also tenants and if the city and province continue their 30-year, one-sided assault on supposedly evil landlords, nobody will be dumb enough to be one.  The problem of affordable rental housing will continue to get worse.
B. Mark Podolak, Ottawa