Tips for Rental Marketing Success in 2015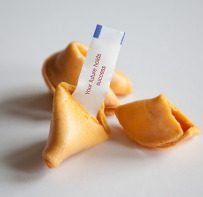 Story by: JENNIFER CHAN
As the new year gets underway, you might be thinking about ways to make your rental business more efficient and profitable in 2015. Before mapping out your plan to meet those goals, it can be helpful to understand the current marketing landscape so you can fine-tune your strategy accordingly. As renter behavior changes and new technologies emerge, here are some ways to stay on top of the game in the upcoming year.
Market the experience
Apartment marketing is becoming less about providing renters with a place to live and more about catering to their lifestyles. While square footage still matters, other features like walkability, amenities and location can be just as important. Use the images, text and design in your marketing materials to create a story around your brand and convey the type of lifestyle your community offers.
Strengthen your content distribution
Chances are, your team is already embracing content marketing. Take it a step further and determine how you're going to broaden your distribution, whether that's through promotion on social media, guest posting or an SEO strategy. Use a calendar and set up analytics to keep track of your content marketing efforts. Creating content has become the marketing norm; to really differentiate your community and build engagement you need a strategy for distribution.
Expand your mobile strategy
Mobile marketing is no longer limited to smartphones and tablets. 2015 is the year of wearable technology. In addition to creating a mobile-optimized website, there are also opportunities for location-based messaging and cross-channel data integration. Mobile's not going away anytime soon, so make sure you provide mobile users with a consistent experience no matter which device they're using.
Increase your reviews
More renters are taking their apartment search online, and they're using online reviews as one component in their decision making process. According to research by T3 Experts, a real estate solutions company, over 55 percent of real estate professionals are not working to increase their number of reviews — despite the fact that 85 percent of consumers read and place value on them. Actively monitor your online reputation and work with residents to build a foundation of positive reviews.
The rental market is competitive, but you can set yourself apart by focusing your marketing efforts on the areas most likely to influence today's renters. Connect with future residents by distinguishing yourself with strong branding, communicating through a variety of marketing channels and establishing your community as a trusted and desirable place to call home.