Time is running out to attend the industry's premier event!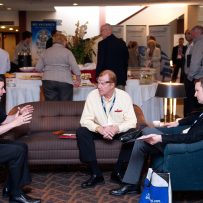 As Canada's most widely read apartment magazine and newsreel, RHB is proud to be the official media sponsor for the rental housing industry's most significant event. The Canadian Federation of Apartment Associations (CFAA) two-day Conference and Trade Show and the half-day Building Innovations Bus Tour is once again back in Toronto from June 10 to 12.
The seventh annual CFAA Conference and Trade Show is unlike other conferences and trade shows; this conference is focused exclusively on for-profit rental housing providers. It addresses both investment issues and operational issues in a total of 33 sessions with more than 70 speakers. It is the best opportunity ever to find out what leading members of our industry and other professionals are concerned or eager about. Find out how they cope with the new and continuing investment and operational risks, and capitalize on the opportunities in the apartment industry!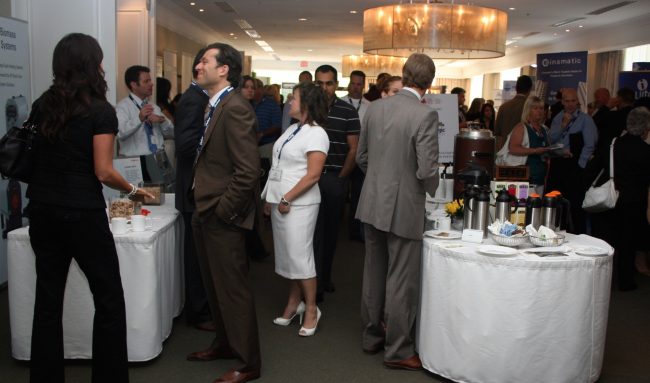 As an Executive or Investor, are you considering the opportunities to build new rental construction? Are you aware of the risk that new rental construction and the condo boom pose for existing and older rental buildings? Interest rates are going to rise, by how much, and what does that mean to you?
The Conference addresses the specific questions you want answered. As an Asset Manager, what are the likely impacts on the rental market with the fall in oil prices? What should I expect with the changing population structure? How do I address the demand for amenities? Would revenue management raise my building's rental income? How does revenue management work in a market with vacancy decontrol/recontrol (like Ontario and BC)?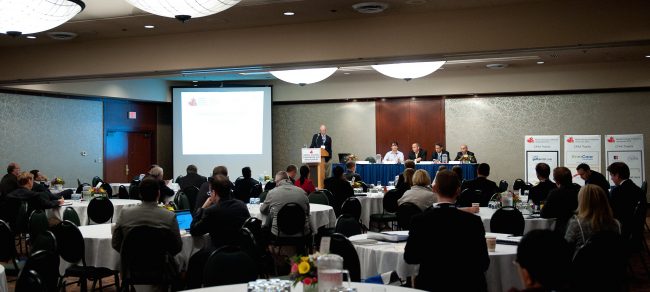 As a Director of Operations, Property Manager, Regional Manager or a hands-on rental Owner, the conference will focus on today's key human resource issues facing landlords and how they impact you. It will tackle today's increased expectations for customer service, new requirements for site staff (e.g. around occupational health & safety), the benefits of increasing staff retention and how to do it, the increasing dangers of harassment claims, and very important —- building a positive working environment. Also addressed: workplace harassment, employee performance and development (whose job is it anyway?), key steps in selection interviews, and rules for employees private social media use.
As we all know, the apartment industry is so much more than putting a roof over someone's head, and requires the very special skills of relationship building. Engaged employees deliver higher productivity, better customer satisfaction and better returns on investment. Leadership is key and is needed at all levels of the business for everyone who manages, or aspires to manage, people in rental housing. The conference will speak directly to the benefits of and how to enhance leadership skills to better deal with demanding clients, changing employee expectations as well as other challenges facing leaders at all levels.   The conference offers a workshop on how to make your employees love to work with you.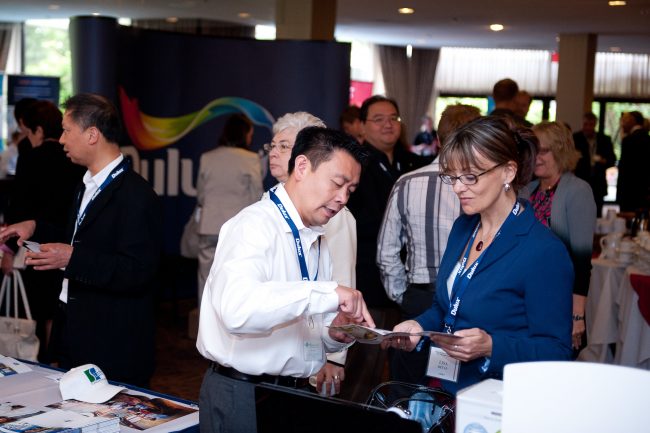 For executives, marketing heads and anyone dealing with marketing, the conference will present the impact of the new marketing environment on their advertising and customer service programs. "Exploring landlords' best use of digital marketing" will address who does digital marketing reach? What digital marketing channels are available? How to use digital media to get the best return on investment? From websites and portals to classifieds to social media … what should your marketing plan include?
Hear how to address the conventional wisdom that owning a home is better than renting. If landlords tell their story right, they can serve the new consumer demand admirably.
Costs associated with maintenance and upkeep of a building are like death and taxes, like it or not they are going to happen. What is the best way to plan and execute capital expenditures? If you deal with building operations, are you up to date with the environmental requirements for apartment buildings? Is there a better way to address emergency power? Can you find invisible building problems before the wreck havoc? Is rot under a sink a one-off problem, or a systemic pin-hole leak problem? Looking to upgrade lights or heating systems, do you know what incentives are available and how they can be obtain? Hear from energy suppliers with specific information and examples created for you to receive money to help pay for energy upgrades.
These and many other questions are answered at the CFAA Rental Housing Conference.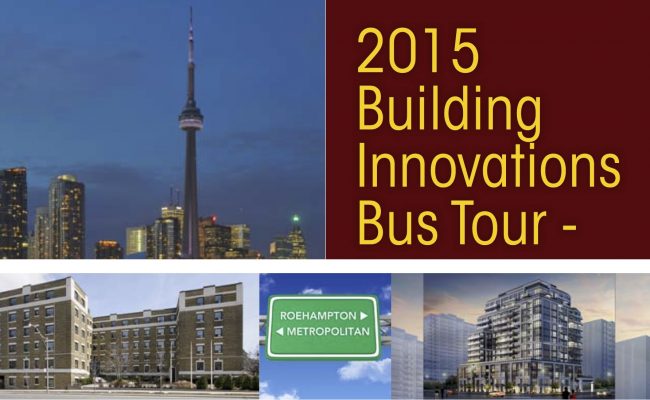 Since 2011, the CFAA Building Innovations Bus Tour has been a regular and popular part of the annual CFAA conference. It enables landlords to see what other rental housing providers are doing with new construction projects and renovations, which will help them to get new ideas for their projects and to see how finishes and amenities are improving in the rental housing community. The CFAA Building Innovations Bus Tour also provides conference delegates with an opportunity to meet each other in a pleasant and informal setting, which often leads to people forming friendships and spending time with each other during the conference's education sessions.
The Conference also offers a trade show component. You can network with a limited group of key suppliers to the rental housing industry, who can offer ways to improve your service and profitability. There are also great networking opportunities, including meal and refreshment breaks, and not to be missed, CFAA's CN Tower Dinner and the Wyse After-Party
The Conference schedule is as follows:
June 10 afternoon – Building Innovations Bus Tour
June 11 8am – 4pm – Education Day 1
June 11 6pm – 11pm  – CN Tower Dinner & Wyse After-Party
June 12 8am – 4pm – Education Day 2
For more information, or to register, visit www.cfaa-fcapi.org or telephone 613-235-0101. The final registration deadline is Monday June 8. We're especially proud to announce that for the first time, this year's CFAA Rental Housing Conference may sell out. Get your tickets today!