Timbercreek Mortgage Investment Corporation Names Andrew Jones as Chief Executive Officer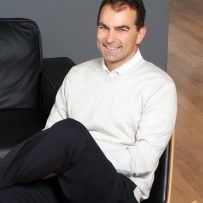 TORONTO – Timbercreek Mortgage Investment Corporation (the "Company") is pleased to announce that its board of directors (the "Board") has formally appointed Andrew Jones as chief executive officer ("CEO") effective January 20, 2014.
"Given the increased reporting requirements associated with the corporate issuer regime and the steadily increasing role that Andrew has played in shareholder communications, we feel it is an appropriate time to formally appoint Andrew as the Company's CEO ," states Blair Tamblyn, Chairman of the Company and President and CEO of Timbercreek Asset Management, the manager of the Company.  "Andrew's knowledge and experience in real estate lending was an integral component of our decision to create the Company, and will continue to be instrumental in the growth and profitability of the business going forward."
Mr. Jones has overseen the origination of approximately $2.3 billion in commercial mortgages since he joined Timbercreek in early 2007 and prior to that time owned and operated a private commercial mortgage brokerage firm that placed approximately $800 million in mortgage capital annually.  Mr. Jones also opened and managed the Toronto office of Canada ICI Commercial Mortgages before the company was sold to MCAP Inc. and held the positions of Vice-President, Finance at Residential Equities REIT and Vice-President Finance at Dundee Realty Corporation.
About the Company
The Company provides investors with an opportunity to receive attractive yields by investing indirectly, through holding shares of the Company, in mortgage loan investments selected and determined to be high quality by its manager, Timbercreek Asset Management Inc.  The investment objective of the Company is, with a primary focus on capital preservation, to acquire and maintain a diversified portfolio of mortgage loan investments that generates attractive, stable returns in order to permit the Company to pay monthly distributions to its shareholders.
Certain statements contained in this news release may contain projections and "forward looking statements" within the meaning of that phrase under Canadian securities laws. When used in this news release, the words "may", "would", "should", "could", "will", "intend", "plan", "anticipate", "believe", "estimate", "expect", "objective" and similar expressions may be used to identify forward looking statements. By their nature, forward looking statements reflect the Manager's and the Company's current views, beliefs, assumptions and intentions, and are subject to certain risks and uncertainties, known and unknown, including, without limitation, risks disclosed in the Company's public filings. Many factors could cause actual results, performance or achievements to be materially different from any future results, performance or achievements that may be expressed or implied by these forward looking statements. The Company does not intend to nor assumes any obligation to update these forward looking statements whether as a result of new information, plans, events or otherwise, unless required by law.
CONTACT:
Timbercreek Asset Management Inc.
Carrie Morris, Investor Relations
cmorris@timbercreek.com