These 3 factors may have the biggest impact on Canada's housing market for the rest of 2015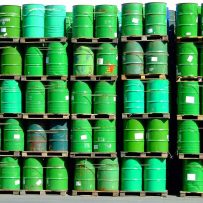 Story by: By: Josh Sherman | BuzzBuzzHome 
As the third quarter marches on, BuzzBuzzHome News spoke with economists from some of Canada's biggest banks about what to watch for in the nation's housing market over the next several months leading up to 2016. Here's what they said.
Stock market volatility
Weaker stock exchanges in general could slow the Canadian housing market, says Randall Bartlett, a senior economist at TD Bank. "I think that's something that's going to weigh on consumers and investors also," he said.
If the stock market is down over the remaining two quarters, he added, "there would certainly be negative effects in terms of reducing people's overall level of wealth."
This limits people's ability to borrow, he notes, and ultimately purchase homes. This could especially be an issue in Toronto, one of the nation's hottest housing markets, with the TSX, he added.
However, Sal Guatieri, a BMO economist, isn't convinced this will spur a big housing-market downturn. "I don't think there's a very direct link between equity market movements and real estate," he says. "If we saw a stock crash that took down the economy obviously that would be bad news for the housing market — particularly in the Toronto-Vancouver region given how elevated their prices are — but we're not anticipating an equity crash."
How low can the key interest rate go?
"The question is whether or not we're going to see another interest rate cut going forward," said Bartlett, underscoring the factor he thinks will have the most significant impact on the housing market for the rest of the year.
Bartlett noted that the Bank of Canada's most recent 25 basis point key interest rate cut had a "diminished impact" on the five-year fixed rate as compared to January's unexpected cut, "but certainly it will be a determinant, for sure," he concluded. The reason the five-year fixed mortgage rate is important to watch is because it is the most popular one among homebuyers, Bartlett explained.
While BMO doesn't expect the central bank to slash the overnight rate any further, Guatieri says doing so would have a positive effect, so far as housing market activity is concerned. "If mortgage rates continue to fall, if interest rates keep falling, that would support the housing markets in Vancouver and Toronto and nationwide."
CIBC economist Andrew Grantham also mentioned interest rates, saying they will be key for the housing market in the long term. "It doesn't look as if they're going up anytime soon and obviously we've had a couple of cuts so far this year," he added, noting he isn't expecting a further cut this year.
Though Robert Hogue, a senior RBC economist, said another 25-basis-point cut was in the realm of possibility, he added that the bank's official view is that the rate will not further decrease in 2015.
The Bank of Canada has three more interest rate announcements scheduled this year: September 9th, October 21st, and December 2nd.
The energy sector making a splash
Asked what will impact the Canadian housing market the most for the remainder of 2015, Guatieri simply replied,
"Number one: oil prices." If prices continue to fall, he said, it would undercut housing activity in energy-sector provinces: Alberta, Saskatchewan, Newfoundland and Labrador.
Should the Bank of Canada further reduce the already low key interest rate, it may dampen the negative effects of lower oil prices on oil regions' housing markets. "It obviously wouldn't turn things around, but it would at least provide some marginal support," Guatieri explained.
On a related note, Grantham said CIBC would be closely monitoring the unemployment rate, particularly in Alberta and Saskatchewan, as it ties in with oil prices and subsequently home sales; a larger unemployed segment created by low oil prices leads to a larger share of the population who are priced out of buying homes.
Hogue mentioned RBC's most recent forecasts for the rest of the year have home resales in "Alberta down almost 18 per cent" and "Saskatchewan down almost eight per cent" year-over-year. His prediction? "The resales in these provinces are going to drift a little bit higher."