The Toronto condo boom is bringing wave of startups to the city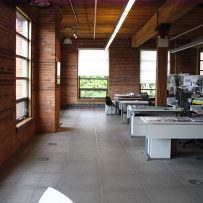 Story by: Josh Sherman
The groundswell in high-rise development that has dramatically altered Toronto's skyline in recent years is also luring startups to the city's downtown core, says a commercial property manager and developer with real estate investments stretching from Vancouver to Quebec City.
"The condo boom that we all love to hate and love and hate has done a lot to facilitate the formation of successful businesses downtown," says Michael Emory, CEO of Allied Properties REIT, which has 3.5 million square feet of leasable office space in its Toronto portfolio alone.
Emory was speaking at the Startup City panel discussion on January 28th, hosted by the Toronto chapter of the Urban Land Institute, an international non-profit research organization, that looked at how friendly the city's real estate market is to entrepreneurs.
The high number of condo units being completed — 2014 set a record for this, and last year wasn't far behind — is a boon for startups, Emory concluded. This is because it lets employees call the downtown core home, clustering them right near where the most desirable office spaces exist, creating "a pool of talent that organizations gravitate to," he explains.
"I think the biggest addition of the residential density was basically just giving people a place to live downtown," Emory told BuzzBuzzHome News after the panel moderated by Financial Post senior editor Nicole MacAdam.
Compounding the trend Emory sees, the suburban office park has fallen out of vogue, particularly among young tech startups, which instead tend to prefer repurposed brick-and-beam industrial warehouses and factories, the likes of which are concentrated in higher numbers within city centres.
This shift in taste and location was one of the recurring topics at the talk at the University of Toronto's Rotman School of Management, the event's co-sponsor, which also hosted panelists Kristina Verner, a Waterfront Toronto director, Michael Katchen, CEO of the startup WealthSimple, Nina Gazzola, MaRS Discovery District's director of operations, and Lana Sherman, managing director of builder Cadan Inc.
The talking points shouldn't come as a surprise given local developments of late. In late 2015, WeWork — a US firm that's known for operating co-working spaces for startups and small businesses in brick-and-beam buildings — made clear their intentions of expanding into Toronto through Canadian job postings on their website.
When they open their doors, they will be targeting a market that over the past decade has come to include scores of startups — 500px, Bitmaker, Financeit, and Nymi, to name a few — many of whom have brick-and-beam offices in Toronto.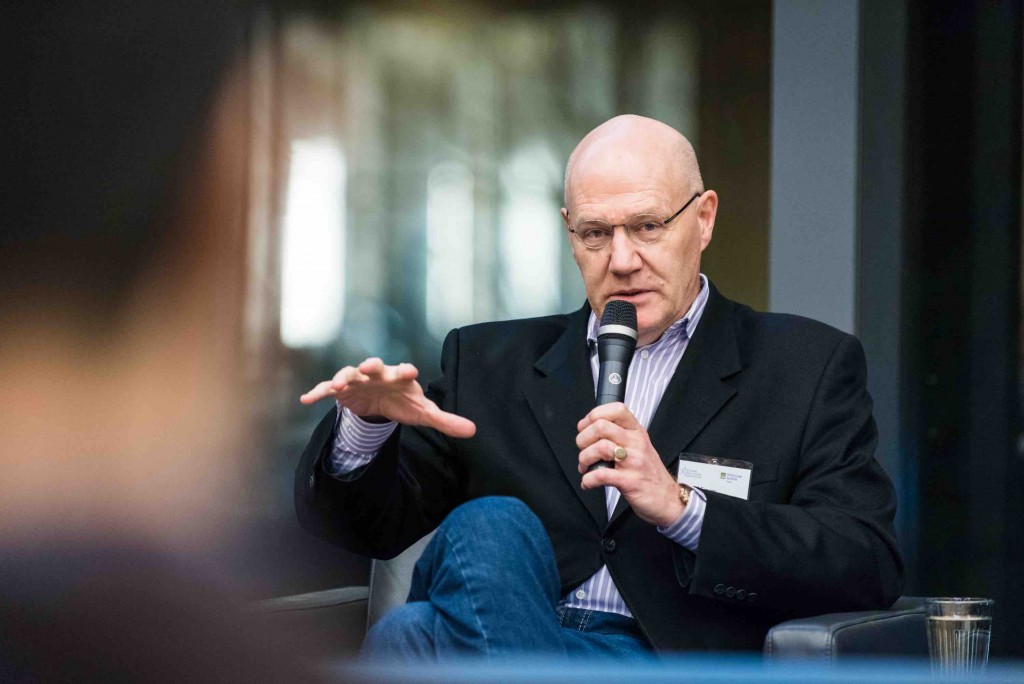 Michael Emory, Allied, speaks at the Urban Land Institute's Startup City event last week. Photo: Patrick Moher 
Emory laid out a few main attributes of former industrial buildings that appeal to tenants like these.
Often built before the widespread use of electricity, the buildings were designed to let sunlight pour in, he notes. "People desperately want environments with natural light in them."
The structures also typically boast airy, open-concept spaces favoured by tech startups over cubicles and offices, and there is an element of "authenticity" to them as well.
Lana Sherman has seen the appeal historic industrial buildings have for startups. Cadan Inc. was the builder behind the redevelopment of The Tannery Building in Kitchener, a mid-19th-century factory that until recently counted Google among its tenants.
"Generally, the people that we found move into old brick-and-beam buildings are people who are sort of unique," she observed during the panel discussion. "It's difficult to find that cool character in brand new buildings."
Emory credits the City of Toronto's mid-'90s move to allow commercial uses in former downtown manufacturing buildings as a catalyst for the startup presence in the city today.
In 1996, rezoned properties around King and Spadina and King and Parliament from light industrial to mixed-use, according to a discussion paper from Martin Prosperity Institute.
"That created the opportunity to adaptively reuse those buildings and that land for any socially acceptable use."