The Skyline Group of Companies Ranks No. 246 on the 2014 PROFIT 500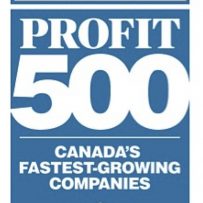 Canadian Business and PROFIT today ranked The Skyline Group of Companies 246th in the 26th annual PROFIT 500, the definitive ranking of Canada's Fastest- Growing Companies. Published in the July issue of Canadian Business and online at PROFITguide.com, the PROFIT 500 ranks Canadian businesses by their revenue growth over five years.
The real estate acquisitions, management and investment company based in Guelph, ON, made the 2014 PROFIT 500 list with five-year revenue growth of 227%.
"It's truly amazing to look back and see how quickly Skyline has grown since it was incorporated," says Jason Castellan, Co-Founder and CEO of the Skyline Group of Companies. "It seems like only yesterday that we were buying our first rental property in Guelph. Now we are acquiring and managing hundreds of properties, both residential and commercial, with a loyal investor community that is behind us every step of the way—we are thrilled to have our exponential growth being recognized Canada-wide.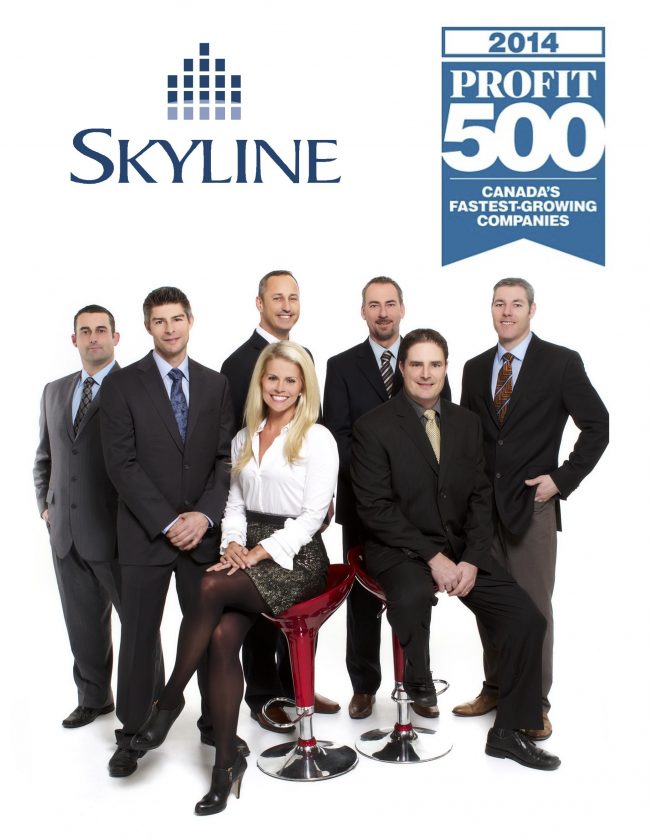 "Our ranking in the PROFIT500 is a testament to the success of our unique business model, and to the talent and hard work of Skyline's incredible team. From here, we will only keep growing, and we're looking forward to what the future will bring for Skyline."
"The members of the PROFIT 500 are the elite of the country's entrepreneurial community," says James Cowan, Editor-in-Chief of Canadian Business and PROFIT. "Their stories are lessons in business strategy, innovation, management excellence and sheer tenacity."
The Skyline Group officially turned 15 on January 27, 2014. With three solid real estate investment trust (REIT) products collectively managing over $1.3 billion in assets, and a team nearing 500- strong, Skyline and its founding partners have come a long way since 1999.
The Skyline Group currently offers three private REIT investment products, each focusing on a distinctive real estate asset class (multi-residential, commercial and, newly launched in October 2013, retail). It has created a unique, holistic business model in order to care for its assets, but most importantly its investor and tenant communities. Its umbrella of companies and in-house services ensures that acquisition, investment and legal processes are carried out more quickly and efficiently – interests are aligned and this level of integration and true synergy is the key to the company's success. Skyline is a truly unique and unmatched Canadian investment success story— in fact, its REIT investors have never lost a single penny.
"Our investors can rely on us to make strong acquisitions to fuel growth, while looking within the portfolios to release potential income opportunities and value," says Jason Castellan. "We are excited to share our PROFIT500 ranking with our valued investors, tenants and the many communities in which Skyline has set its roots."
To find out what's new, what we're up to and to stay informed about the Skyline Group of Companies, please visit the news section of our website at:
http://www.skylineonline.ca/wealth-home/news/
FOR FURTHER INFORMATION, PLEASE CONTACT: Marissa Teeter
Director of Investor Relations
Skyline Wealth Management Inc.
Phone: 1.888.977.REIT(7348)
Email: mteeter@skylineonline.ca
www.skylineonline.ca