The Rise of Aging-in-Place Amenities in Multifamily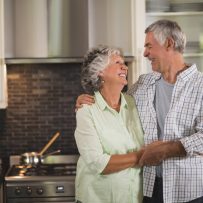 Some of the most effective amenities in multifamily could be hiding behind the scenes, seemingly lost from eyesight in the unit. Lighting in the just the right spot, a well-disguised grab bar and the slight widening of doorways may seem unimpressive but they add up with the 55-and-over crowd looking for convenience.
While apartment designers have splashed on the amenities to attract younger renters, home builders and remodelers are placing more emphasis on simple functionality so older residents can get around their habitats easier for years to come. Universal Design – creating living space easily accessible to aging residents – is trending in multifamily and 55-plus communities.
Incorporating Universal Design is invisible but there when needed
The topic is something that Manny Gonzalez, principal with KTGY Architecture, touched on at a recent National Multifamily Housing Council conference and is being embraced by home builders who see opportunities to serve a population that's aging in place.
Gonzalez, who is internationally known and applauded for his senior housing design, says demographic studies and historical patterns are pointing the downsizing by Baby Boomers who are choosing a more convenient lifestyle.
While they share interest in some of techno amenities that younger renters seek, Baby Boomers appreciate modest help in the home that doesn't implicate their age. Gonzalez, who last year was elected to The College of Fellows of the American Institute of Architects, says subtly incorporating Universal Design into active adult apartments is necessary for attracting and maintaining residents as their lifestyle needs change.
"Incorporating Universal Design is key and the best Universal Design is invisible," he said. "You don't know it's there until you need it."
More remodeling projects aimed at aging-in-place crowd
Even though the design style may not be obvious, growth in aging-in-place remodeling projects has become quite visible. According to a recent The National Association of Home Builders (NAHB) survey of remodelers, 80 percent of companies polled are refitting living spaces with aging-in-place features, up from 68 percent since 2013. Also, six percent more of their customers were familiar with the remodeling concept.
"Low-cost, simple modifications to help people be safer and more comfortable in their homes, such as installing grab bars and higher toilets, continue to be the most popular aging-in-place remodeling projects," said 2017 NAHB Remodelers Chair Dan Bawden, a Houston remodeler.
Increasing in installation were added lighting/task lighting (12 percent), curb-less showers (9 percent), grab bars (7 percent), non-slip floors (7 percent) and wider doorways (5 percent).
But the trick, Gonzalez says, is to upgrade living spaces with these and other helpful features without turning the unit into obvious assistive living space. A 55-plus community outfitted with 42-inch-tall electrical outlets that save the back, fashionable Kohler grab bars that double as a sturdy towel rack or wall shelf or no-step entries that minimize tripping and falling are scoring high.
"It is more than just placing a microwave at chair height," Gonzalez said. "The Kohler grab bars don't look like a grab bar. Finding a product like this sets you apart. You don't want just an A.D.A. grab bar there."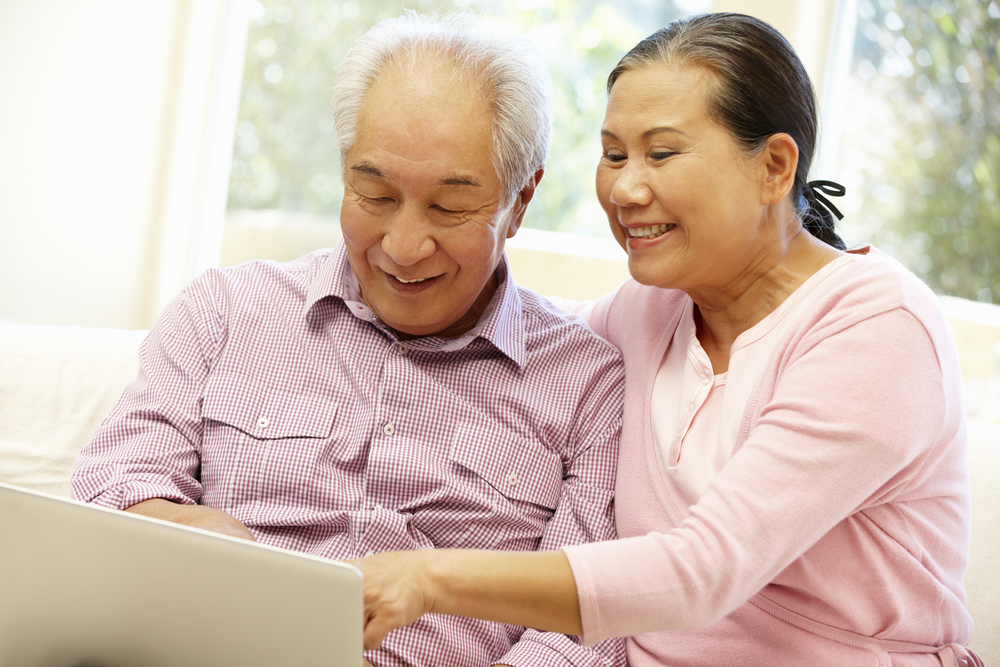 Aging demographic is only going to get stronger
Trends show that the potential for renters to age in place is growing.
Aging baby boomers will represent a larger share of growth in the apartment market, which will dictate how the industry approaches older residents, according to conversations at NMHC's 2017 annual meeting.
Jay Parsons of MPF Research, says the influx of population of 50- and 60-year-olds into multifamily housing is a matter of strength in numbers versus Millennials, and it's not going to weaken any time soon. The Pew Center for Research notes that 10,000 people a day are turning 65 and all Baby Boomers will hit that milestone by 2030.
"The common anecdote we hear in the industry is that you're building for Millennials and getting Gen Xers and Boomers," he said. "But you have to look at what's going on with the Boomers. The sheer number of people entering the 50-60 demographic is creating more housing demand than with younger renters."
In addition to Boomers, perma-renters add to the pool of tenants who are likely to age in place. The demographic, typically single adults averaging 44 years old, are those who have known nothing else but renting.
Also, the latest U.S. Census data feeds industry speculation that Millennials are more likely to become perma-renters than previous generations.
Homeownership among Americans under 35 has fallen from a high of 43.6 percent in 2004 to 34.3 percent through the first quarter of 2017. While some are starting to buy homes, the apartment industry is very much banking on that demographic to continue renting.
The tendencies represent a potential upside for developers in the 55-plus market – creating a customer base of longer term residents compared to younger tenants who are likely to move on after a few years.
Investing in aging-in-place amenities 'a lot easier sell'
Gonzalez and other panelists at NMHC's OpTech in Dallas last fall said that while Boomers and Millennials share many of the same tastes, there are distinctive differences in needs for 55-plus living spaces that KTGY has created in the past two decades. In its 25 years in business, the firm has designed 117 55-plus communities, and last year won gold and silver awards for three designs at the NAHB International Builders show in Orlando.
The company's approach is to not only help a resident manage menial tasks but create communities that promote active, healthy lifestyles.
"It's that total wellness, not just fitness, (Boomers) are after," Gonzalez said. "That's why it's important for them to come to these communities. The fitness center is always up there at the top as an amenity, but it's also about adaptive units."
While the numbers point to a sound future in 55-plus, Gonzalez says the concept makes sense from property management perspective when compared to focusing housing mostly on younger generations. Older renters tend to take better care of the property, so spending extra on adaptive features isn't money down the drain.
And, chances are, the older demographic isn't going to apartment hop.
"Once a community stabilizes, you have a good tenant group," he said. "It's a lot easier sell than a Millennial community."