The key to real estate investing? It's all local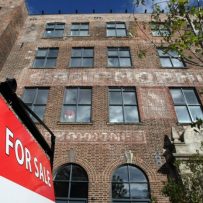 Story by: David Kaufman  |  Financial Post
Investors, even professional ones, have a tendency to lump real estate investments into one bucket, but that is unhelpful when allocating investment dollars and assessing how risk is spread across a portfolio.
To illustrate this point, I was in a recent investment committee meeting for a large endowment fund at which two real estate investments were up for consideration. The first was a mortgage fund, mostly made up of low loan-to-value construction mortgages for commercial projects in Alberta and Saskatchewan. The second was a REIT that owns apartment complexes in Ontario and Quebec.
One of the committee members immediately said when the first fund came up for consideration that it was too risky, because a real estate correction is coming in Canada. He repeated exactly the same thing when the second prospective investment came up.
Another member of the committee, a real estate veteran who disagreed with the first member's approach, then uttered a popular refrain among those in the know: "All real estate is local."
The first member was essentially making the argument that if and when a real estate correction comes, it will affect anything called a "real estate investment."
The second member was arguing (to borrow a catchphrase from the equity markets) that there is not a real estate market, but a market of real estate, meaning that the general direction of the real estate market does not always apply to specific real estate investments.
Before continuing, let me point out a critical point. If there is a real estate correction that results from a recession or credit crisis (such as the financial crisis of 2008), all investments of any kind — including real estate — will most likely go down in value.
More interesting to understand is what will happen to real estate across the board if there is a specific event, such as a correction in the Toronto or Vancouver condo market, an event that many argue is likely to occur soon.
To answer this, you must first get a handle on the types of real estate that you might own and how they are (or aren't) related to each other.
There are four distinct types of real estate if determined by how it is used: residential, office, industrial and commercial.
Each of these can be further subdivided into more specific categories. Residential, for example, could be single-family homes, multifamily complexes (townhouses and low-rise apartments), condominiums and apartment buildings.
And, like a Russian doll, each subdivision can be further parsed into their actual uses. Apartments, for example, could be standard rentals for the general population, purpose-built student housing or seniors' residences.
There are also three types of real estate from an investment perspective: stabilized income-producing, value-add and speculative.
The first could be represented by a fully rented apartment building throwing off stable rents.
The second could be the conversion of an old hotel located near a university into student housing, where rents wouldn't be collected until after renovations are complete and lease-up has begun.
The third could be owning land outside an urban centre with the long-term view that the city will grow towards that land until it becomes highly coveted for residential development.
There are also various types of real estate investments that concentrate neither on how the real estate is used nor what type of investment it is, but rather on where in the "capital stack" its investors fall.
Banks invest in real estate, for example, by providing first mortgages on residential properties and cash-flowing commercial properties.
Alternative mortgage funds concentrate on the non-bankable situations where the loan-to-value ratio is higher than the banks' liking or the interest must be accrued rather than collected in real time.
And REITs generally participate in the equity side, often using leverage to access reasonable tax-efficient returns.
Finally, there is geography to consider. A mortgage on a single-family home in Fredericton and a speculative purchase of a condo in Vancouver are both "Canadian real estate investments," but they could have wildly different prospects.
Put all these factors together, then think of how market forces will affect these vastly disparate real estate holdings.
Will an oversupply of condos in Vancouver affect the ability of a government employee in Hull, Que., to make her mortgage payment? Will a glut of new office space coming online in the Toronto area over the next two years affect the rents collected by a seniors' REIT in Calgary? Will low demand for ski chalets in Whistler, B.C., affect the price of development lands in Fort McMurray, Alta.?
Without a powerful macro force that affects all of these situations simultaneously (such as a sudden and extreme increase in interest rates), the simple answer to these questions is that real estate is, in fact, local, whether it is by geography, type, investor or capital structure.
The next time you're having a discussion about real estate investing and someone tries to paint the entire universe with one brushstroke, challenge them to connect the dots and describe how the myriad real estate investments are actually connected. You'll find that it will be a very difficult challenge for them to meet.
David Kaufman is president of Westcourt Capital Corp., a portfolio manager specializing in traditional and alternative asset classes and investment strategies. He can be contacted at drk@westcourtcapital.com.