THE IMPACT OF COVID-19 ON TORONTO RENTS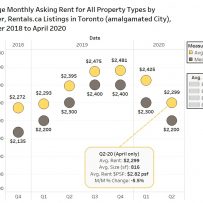 COVID-19 continues to have a major impact on the real estate market in Toronto, with the average asking rent for all property types listed on Rentals.ca in Q2-2020 (April only) declining by 5.5% from Q1-2020. Average rent was virtually unchanged compared to the first quarter of 2019.
The chart below presents data on condominium apartment rents only in the former municipalities of Scarborough, North York, Etobicoke, and Toronto.
In the first quarter of 2020, prior to the pandemic taking hold, rents on a per-square-foot basis in Scarborough were up 8.6% annually, North York was up 2.6%, Etobicoke was up 7.2%, and Toronto rents were unchanged year-over-year.
As lockdown and social distancing measures put many tenants and prospective tenants plans to move on hold, students shifted their living arrangements, and in-migration to Toronto has been slowed for future residents. Many investors have been forced to reduce their asking rents to attract renters to move at this time.
North York and Etobicoke condo rents are still up year-over-year, but Q2-2020 (April only) average per-foot rent declined by 3.2% and 2.7% from Q1-2020, respectively. Toronto condo rents per-square-foot declined 5.7% quarterly and 5.1% annually, while Scarborough experienced declines of 6.0% quarterly and 5.2% annually.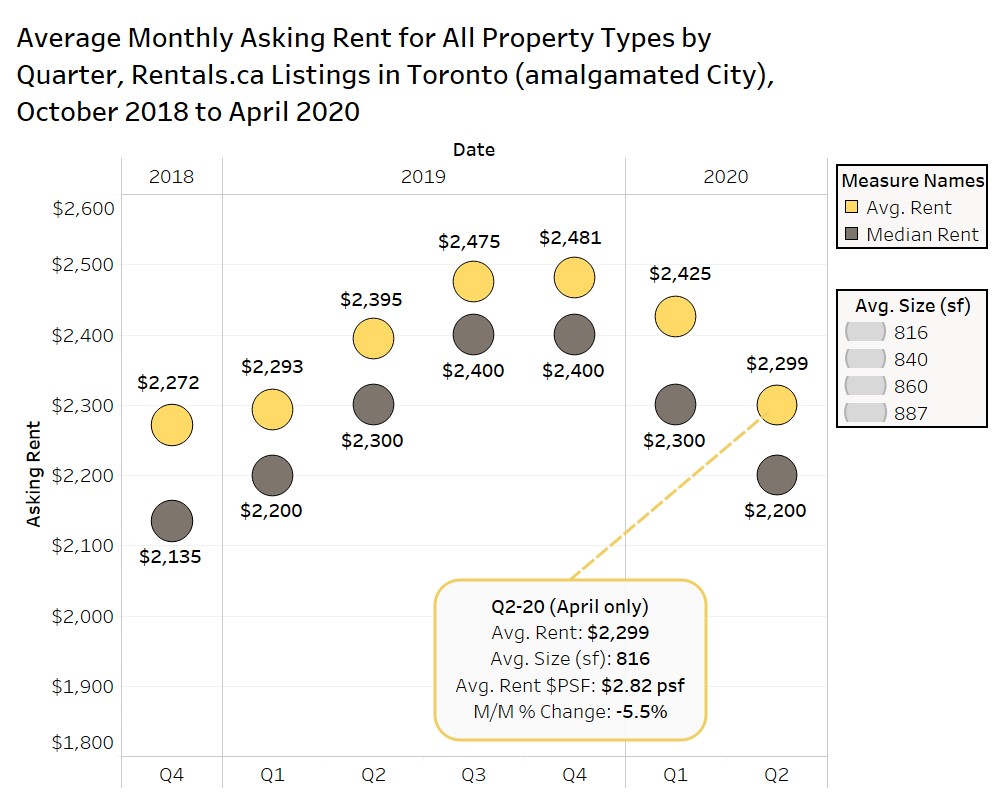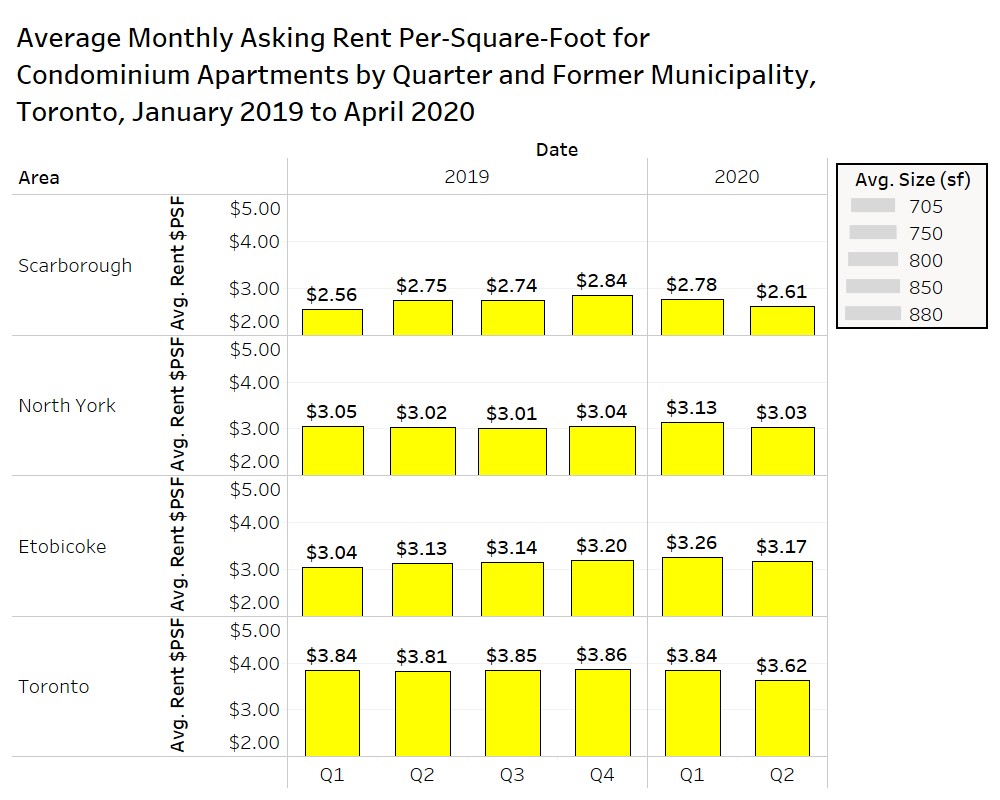 Story by: Bullpen Research & Consulting