The challenge ahead: condo investors vs. purpose-built rentals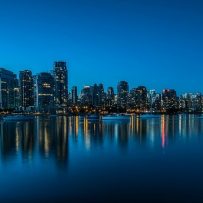 Story by: Michael Aynsley | BuzzBuzzHome
With the high cost of detached homes in Canada — especially in major centres such as Toronto and Vancouver — the relative affordability of the condo segment "is acting as a stabilizing, rather than destabilizing, force on the market," says a new report from CIBC.
And that has a lot to do with the rental market. The authors of the report, economists Benjamin Tal and Andrew Grantham, say that investors who purchased condos and made them available to renters have helped offset the low number of purpose-built apartment buildings in major cities. But that trend may not last as evidence suggests supply could be catching up with demand. In Toronto, for example, there could be an excess supply of approximately 2,000 units this year and next.
The challenge ahead: condo investors vs. purpose-built rentals
While the Canada Mortgage and Housing Corporation estimates that just under 20 per cent of condos in Toronto and Vancouver are owned by investors, CIBC estimates that roughly 70 per cent of pre-construction condos are now being bought by investors — domestic and, to a lesser extent than most assume, foreign investors.
And why do people traditionally buy investment condos? To grow their money. But the CIBC report says the pace of price growth in the condo market "is hardly impressive," with most of the price increase in cities like Toronto and Vancouver coming from the low-rise segment.
So the main motivation behind investment condo purchases has become capital preservation — as opposed to capital appreciation — and rent income.
"And that's where the vulnerability is," the report reads. "We estimate that roughly half of the stock of rental units in the cities belong to [investors]. To the extent that higher rates and/or low rent inflation challenge the economics of rent, we might see a wave of sales in the resale market that will directly compete with the upcoming influx of new units."
And those new units are coming. Slowly but surely developers are entering the rental game, and CIBC says we might see a "notable increase" in purpose-built units starting in 2017.
Will such an increase in purpose-built rentals compete or compliment the condo market? The will depend on to what extent the two markets target the same buyers. Will condos continue to focus on small units while purpose-built developments go for growing young families and downsizing Baby Boomers?
What might also help to limit the damage, CIBC says, is the fact that the affordability issue will work to increase condo buying by young families and the propensity to rent — hence increase the demand for rental units.