The 10 US cities that are expected to see the biggest influx of home-buying Baby Boomers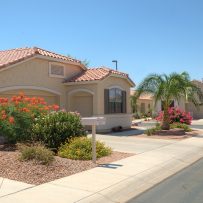 Story by: Monika Warzecha | BuzzBuzzHome
What do Baby Boomers like, besides The Beatles and chastising Millennials? According to a new study by the National Association of Realtors, this particular demographic likes sunny cities with a lower cost of living. A handful of major metros across the Sunbelt are poised to see an influx of home buying Baby Boomers.
The association analyzed population trends, housing affordability and local economic conditions in 100 cities and narrowed down the list to the ten most boomer-friendly metropolitan areas. Boise, Idaho and Raleigh, North Carolina were identified as top towns thanks to solid job growth, share of self-employed workers and affordable home prices.
Florida featured three cities on the top ten list while Arizona was home to two.
"A broadly improving economy and rebounding home prices are giving Baby Boomers the opportunity to sell and move to support their retirement lifestyle," said Lawrence Yun, NAR chief economist. "Furthermore, our research identified cities movers are gravitating to while still remaining in the workforce as a business owner."
For example, Boise City, Idaho features a 9.47 per cent share of Baby Boomers who are self-employed compared to the total population of boomers. The research also noted that home inventory choices are expanding within the metro area.
Why focus on self-employment? The study notes that many boomers are delaying retirement and choosing to be their own boss.
"With baby boomers working later in life, these factors will likely play as much of a deciding role of where boomers eventually retire as will areas with a warm climate or variety of outdoor activities," said Yun.
The study also measured indicators such as housing affordability, cost of living, growth in private payroll jobs, housing inventory changes and the share of Boomer movers to movers of any age (2011-2013).
Which housing markets are poised to get a boost from boomers? In alphabetical order, they are:
Albuquerque, New Mexico
Boise, Idaho
Denver, Colorado
Fort Myers, Florida
Greenville, South Carolina
Orlando, Florida
Phoenix, Arizona
Raleigh, North Carolina
Sarasota, Florida
Tucson, Arizona
The study also earmarked metros that didn't quite make the top ten list but did show potential. They are:
Chattanooga, Tennessee
Dallas, Texas
McAllen, Texas
Riverside, California
Tampa, Florida
Altogether, Baby Boomers make up 30 per cent of all homebuyers in the United States.