Tenant Retention: What Do Renters Want?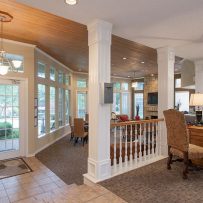 Story by: DOUG CLARK
Landlords know that happy tenants will stay in their units longer, reducing turnover and vacancy costs. But what makes a tenant happy? In Appfolio's recent survey of 1,500 renters,  tenants were asked what is important to them when it comes to their rental homes and tenant services. The respondents were evenly distributed among three generational groups: millennials, Gen Xers, and baby boomers.
The aim of the survey was to find out not only what makes tenants happy, but also what prompts them to leave, with a focus on technology and online services. The majority of respondents were renting apartments, with the remainder spread across single family homes, condos and other property types. About a third of the tenants had been renters for more than 11 years. These long-term renters have valuable information for landlords, and we can benefit from their feedback.
Here are some of the key takeaways from the survey.
Provide online payment options
About a third of the tenants said that it's important to have the ability to pay their rent online. This preference isn't being addressed well, however, because two-thirds of respondents said that they are unable to pay rent online. Though 43 percent said that a check is the preferred way to pay rent, landlords should strongly consider offering online payment options. Anyone can run into a cash flow situation; tenants are more likely to get their rent to you on time if they have the ability to occasionally pay online using a credit card – which is preferable to waiting and then dunning the tenant for late payment.
Depending on the service used, this can cost between 1.5 and 2.9 percent of the payment amount. This should be an acceptable trade-off, however, because if tenants want this capability – and it ensures that more tenants pay rent on time – it's likely to reduce your turnover and vacancy rate over the long haul.
Make good communication a priority
When asked why they moved, 11 percent of tenants said that they left their last rental property because of the poor response to maintenance requests, and 9 percent moved due to poor communication from property management. It may be surprising to some landlords that a majority of renters consider a friendly and responsive staff more important than the quality of the property. Across generational lines, the top five important considerations were the same:
Friendly and responsive staff
Community environment
Property amenities
Service amenities
Facility amenities
And while the various amenities were ranked with high importance, the ability to interact with property management online was next on the list in terms of value to tenants.
Millennial generation tenants are more likely to move out of a rental property due to dissatisfaction with management. With first-time buyer pressure way below the norm in the current real estate market, millennials are either staying at home or renting, so this is important information. As soon as they are able, members of this generation want to get out of their parents' homes, and most will go into rentals due to economic factors.
Knowing that millennials comprise a big portion of the rental pool, meeting their desire for better communication with landlords is quite important. They're also very mobile and dependent on their smartphones and technology. The ability to ask management a question online or via email fits better into their lifestyle.
As a landlord, take action now to set up a friendly website with forms for maintenance requests, tenant complaints and general requests – and respond quickly when forms are submitted. Definitely act on complaints of noise or poor neighbor behavior; when asked why they left their last rental property, the second most common response across generations was an undesirable neighborhood or bad neighbors.
Be the landlord your tenants want
What comes through loud and clear in this study is that your tenants want good service and an easy way to communicate with you. Combine online and offline methods, such as providing a special phone number for maintenance problems or even a text number that tenants can use to request a call. The single most effective action you can take moving forward is to investigate technology solutions that are low-cost but tenant-friendly.
We live in a highly mobile and technology-dominated world. From rental applications to service requests and rent payment, start a process to make your tenant interactions friendlier and more convenient.