Tenant Attraction and Retention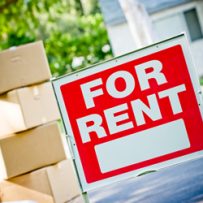 Now that we are knee-deep in Winter, it may not seem like the right time to be thinking of Spring. However, it is the perfect time. Just like most flowers, the rental market blooms in the Spring, bringing with it heightened sales calls, unit showings and turn-over.
If you've been in the property management business for a while, you know that the best way to save on costs is through tenant retention.
We've compiled a series of articles to help you prepare and excel this coming season!
Survey: Best Incentives for Lease Renewal
If you've been in the property management business for a while, you know that the best way to save on costs is through tenant retention. However, the renting lifestyle is flexible by nature, and brand-new communities with all sorts of amenities and concessions are coming on to the market each month. How are you enticing your residents to stay? Analysts at Software Advice, a source for property management system reviews, surveyed over 4,500 past and current renters to see what incentives are the most effective in convincing them to renew their lease.
By encouraging residents to renew their lease, you reduce the effort and resources you need to turn over a unit and market the vacancy. Take a proactive approach to incentivize residents to renew by providing perks they actually want.
The #1 Renewal Incentive: Cash.
Cash is king, and it's no different when it comes to renewal incentives. The survey results showed that 52 percent of residents would be encouraged to renew their lease if they received cash or spendable rewards. Unit upgrades, such as new flooring or a fresh paint job, came in as the second most-preferred incentive with 27 percent of respondents willing to stay. Only 11 percent of residents prefer free services (such as gym membership) or household items.
Rent discounts are the preferred financial incentives.
Residents prefer cash rewards in the form of rent discounts. 58 percent of renters prefer the discount, while 28 percent would rather take cash. However, the type of cash incentive preferred by renters varies by age: 49 percent of renters in the 25-34 age group prefer a rent discount, while 23 percent of renters in the 35-44 age group prefer cash.
The #1 Non-Monetary Incentive: Covered Parking
If you're not able to provide your residents with monetary incentives to renew the lease, the best non-monetary perk to entice renters to stay is by giving them covered parking. According to the survey results, a free covered parking spot is the cream of community perks, preferred over unit upgrades such as new carpet or updated kitchen appliances. Coming in at second and third place for community incentives are upgrades to a better unit and upgrades to a more energy-efficient unit, respectively.
Timing is Everything.
On top of knowing what renewal incentives are most valuable to residents, you also need to know when to offer them. Renters are most likely to agree to extending their lease if offered the incentives during the initial lease signing (43 percent) or a few months before their lease expires (45 percent). If you offer residents a perk a few months into the lease or when you send out the lease expiration notice, they're far less likely to respond positively – only 6 and 5 percent of renters, respectively, would renew the lease at that point.
Story By: Jennifer Chan, Zillow.com
Tips to Write Rental Listings that Pop
A good listing, accompanied by high-quality photos, will paint a picture of the apartment for renters. Apartment hunters are digging through hundreds of listings in your area – how are you making sure that yours catch their eye? Here are tips to go beyond the basics and craft an eye-catching rental listing.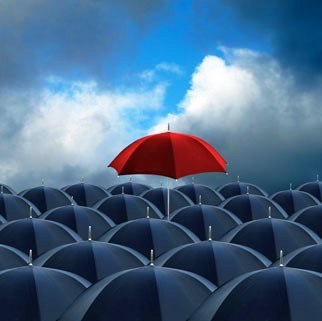 Highlight hidden qualities.
Renters want to know more than just the number of beds and baths, so go beyond the generic listing text. What amenities and features make the home stand out, but can't be seen in the photos? Highlight qualities that might not be so obvious to the reader, such as great views, a private location, or lots of available parking.
Be specific about amenities.
Subway tile, marble counters, hardwood floors, new cabinets, stainless appliances, pet-friendly amenities, and community gyms are all features that can add appeal to your property. Go even deeper and be more specific about brands, materials, and features of the amenities. How can your property features add to renters' lifestyles? Details, numbers, and facts will help you write detailed listings without adding unneeded "fluff" or potentially discriminatory content.
Use adjectives – sparingly.
Adjectives help you paint a picture of the property, but it's important to stay accurate, lest you pull a bait-and-switch on renters once they arrive for a showing. Words like "gorgeous," "spacious," and "beautiful" can add value to your listing, but use them carefully and only when it represents the unit accurately. Too many adjectives can come across as suspicious or desperate. In the end, it's better to stick to facts and specifics as you craft your listing.
Motivate renters to take action.
Encourage renters to take the next step and reach out by including your contact information at the bottom of each listing. Don't be afraid to communicate a great price, rent concessions, or competitive rent. Conclude the listings with a strong call-to-action that will spur renters to pick up the phone or send you a message.
Story By: Jennifer Chan, Zillow.com
5 Tricks to Improve the Quality of Listing Photos
One of the most effective ways you can get your availabilities off the market faster is to use high-quality listing photos to market them. Images are the first thing that stand out to renters when scrolling through listings – so how are you sticking out and inviting in those clicks? Certainly not with blurry, off-center, or tiny photos. Great photos have the ability to speak to apartment shoppers much louder than listing descriptions. Bad photos equal bad marketing, so use these tricks to take listing photos that are sharp, polished, and professional looking.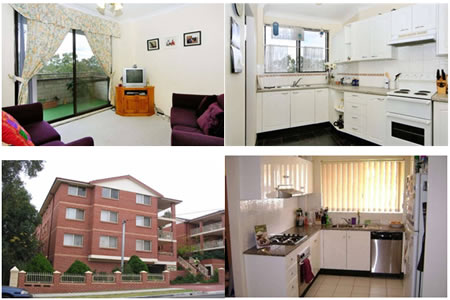 Remove date and time stamps.
Date and time stamps not only make your photos look unprofessional, they can also signal to the renter how old the listing has been on the market. It's fine to use the photos you took during the summer to advertise the listing, but remove the date to make the photos timeless.
Take multiple shots of each room.
More photos are always better. Digital cameras allow you to take as many shots as you need to get the perfect lighting, angle, and perspective, so take advantage of it and take a couple of photos of each room. Even if they end up blurry or out of focus, you still have multiples to choose from when editing and uploading images to your listing.
Avoid partial-view shots.
Photos that cut out a portion of the room or only focus on one corner make the space look small and cramped. Fit as much of the room as possible in your shot by taking the photo from the corner or outside of a room. Use a wide-angle lens if you can to broaden the view and include more in your photo.
Don't use small or blurry photos.
Once again, take multiple shots so you can select only the clear high-quality photos for your listing. Renters also want the photos to be big enough to see all the details in the unit. Change your camera settings to take larger photos. It's always better to take large photos and shrink them down later – photos that are too small with become blurry and pixelated if you try to blow them up later.
Avoid bright, over-exposed photos.
Take photos around dusk, when the lighting is the best, to avoid over-exposed or backlit photos. Turn on the interior lights so rooms look well lit. If there's a mirror in the room, take the photo at an angle so there's no reflecting flash.
Story By: Jennifer Chan, Zillow.com
Tips for Processing Tenant References
When your current or former tenants are looking for a new apartment, your contact information may be submitted to their future landlord as a reference.  Similar to how you request landlord references and complete a background check on your applicants, it's a chance for you to help out a fellow landlord and give them an honest account of your experience renting to your former resident. Whether the reference is requested in the form of a letter or phone call, here are a few tips to create your own template so future landlord references can be processed quickly and easily.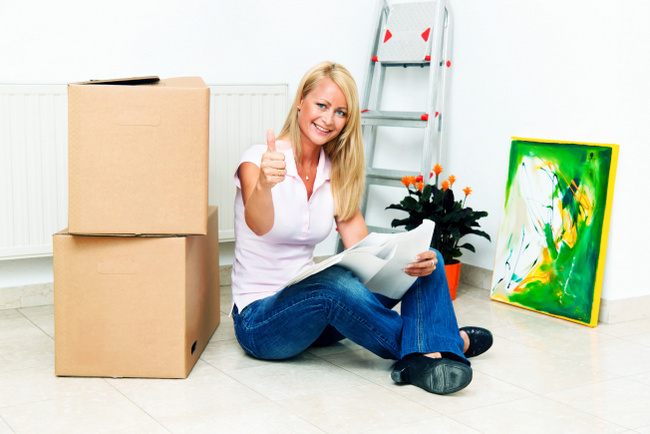 Be specific.
Details, facts, and descriptions are the most helpful information you can give to a future landlord. A phone call reference check allows landlords to ask specific questions, but a letter is much more open-ended. Saying "they were a good tenant" isn't very helpful – stick to the facts, such as whether or not the tenant paid rent on time, were respectful, or kept the unit in good condition. Keep your own opinions and feelings out of the reference; let the facts speak for the tenant.
Emphasize how responsible the tenant is.
The biggest risk you take on when accepting a tenant is the chance that he or she won't pay the rent on time, follow the stipulations of the lease, or care for your unit. Tell the future landlord how long the tenant lived in your building, whether or not payments were made on time, and the resident's level of cleanliness. If there were any incidents of repeated late payments or trashed apartments, make sure you communicate it.
Be honest.
Always be honest in your reference. You might be tempted to say good things about a bad tenant so they'll move out, but lying and providing false information can get you in legal trouble for misrepresentation. Once again, stick to the facts, provide examples to back your claim, and be accountable for everything you write or say.
Be available.
Provide your contact information and let the landlord know you're available in case of any further questions. Even if you already answered their questions and they don't reach out, it's professional and shows good will.
Story By: Jennifer Chan, Zillow.com