TECHNOLOGY TIPS FOR RENTAL HOUSING PROVIDERS UNDER COVID-19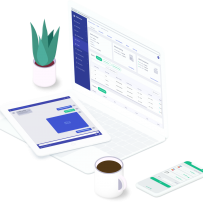 Over Zoom, CFAA recently hosted a panel addressing "Technology Updates for COVID-19 and beyond", with different perspectives, under the skilled moderation of Darren Henry, of National Efficiency Systems. Dean Holmes from QuadReal represents a large owner-manager. Paul Smith from DMS is a fee manager with 60 separate clients, who have different tastes in reporting and technology use. Heather Brady from Yardi brought the perspective of a leading technology supplier.
The initial COVID-19 lockdowns were a shock. Everyone had to make quick decisions every day to keep residents and employees safe, and their businesses operating. Rental providers were very open to sharing their thinking with one another, which helped the speedy adoption of best practices.
At the beginning of the lock downs, rental housing providers all fretted about rent collection, but Dean found leasing to be the biggest pain point. At first, QuadReal stopped leasing apartments, but then they had their leasing people walk through vacant suites, showing them to prospects via Facetime. Or QuadReal gave a "poor man's tour" by leaving the keys for a prospect to walk through a vacant suite themselves.
Yardi, Property Vista and other suppliers offer automated and remote leasing packages, which can include sophisticated virtual tours. Many rental providers moved in that direction.
Paul looked at the tools DMS already had in use at some properties, to expand their use to more properties. Even in these times, Paul's view is that for new solutions, one needs to research the competing solutions carefully. For many applications, allowing three months of researching and deciding, and three months for implementation and training is still a realistic time frame. Everything takes longer than you think it will.
In making choices, ensuring that the products provide adequate data security is important, along with compliance with the privacy legislation, PIPEDA [or its equivalent in BC, AB and QC], and CASL, Canada's Anti-Spam Legislation.
QuadReal's tenant portal was a lifesaver for them, despite the mixed tech fluency of residents and employees. The general fear of poor adoption at seniors' buildings did not happen.
Heather reported that Yardi found the biggest demand was for electronic rent payment, and dealing with and paying suppliers, without being at the office. The adoption of Client Relationship Management (CRM) products also took off, along with remote training tools.
For Paul, a key adoption was a mobile app that allowed for two-way communication with tenants. He uses Yardi for the core accounting functions, but adds Property Vista modules to effect leasing, work order management and rent collection.
A key for successful adoptions is good communication up and down. QuadReal uses a panel of community managers to Beta test products, and advise on issues as they are adopted. The panel is composed of managers who are not the best at tech and not the weakest. DMS also has a few specific people designated to explore each new app.
The panelists also discussed the use of all the data which the systems can generate. All agreed that the ideal output is a one-page report which one or two key graphics. However, though most rental providers want to employ IT people who can extract that information, the rental housing industry does not offer a career path for these specialists.
Here are the parting words from the panelists:
Paul: Search for the best products for your company and operation.
Heather: Believe in yourself, and be good to yourself.
Dean: You can't do everything at once. Focus on a few things at a time.
Finding out more
CFAA's next webinar (the last for 2020) is "Future proofing your business with effective energy and water management strategies," on Tuesday, Nov 24, starting at 3 pm Eastern time. The webinar is not just about sub-metering, although it addresses sub-metering, along with many other strategies.
Register today at https://cfaa-fcapi.org/events-awards/webinars/ for that webinar, or register for it and buy access to the recordings of all six CFAA Fall 2020 webinars.
CFAA Direct and Affiliate Members who want their preferred pricing need to email events@cfaa-fcapi.org before completing their registration, for their discount code. Affiliate Members are members of CFAA-member associations.
Story by: John Dickie, CFAA President