TARGETING THE RENTER'S JOURNEY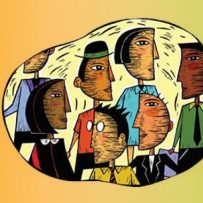 Renters in the Information Age operate very differently than they did even three years ago, and their behaviors continue to evolve.
Innovative multifamily marketers seek to customize and streamline their initiatives around how renters search for their next home. But it's easier said than done.
As technology evolves and more ways to communicate emerge, the renter's journey becomes increasingly complex. In research curated by RentPath, apartment searchers often evaluate a community using multiple sources of information. About 84 percent of prospective renters start with a broad search on a search engine, 70 percent then land on an ILS, and the average apartment searcher uses four ILSs while searching for their next apartment home. Then, they often go back through different channels even after the tour is scheduled, either to show their friends the community, do additional research or ask follow-up questions.
"While attitudes may vary based on renter persona, the search process really doesn't," said Jennifer Anderson, Director of B2B Marketing for RentPath. "It's a full omnichannel experience. They're using all of these different channels to search for your community. We need to start measuring our performance based on that."
Yet, many rental housing operators are still attributing leads to a single source, sometimes even asking residents what source they used.
"Single-source attribution is completely irrelevant," said Holli Beckman, Vice President of Marketing and Leasing Operations for WC Smith."If you're giving credit to one source, you're completely missing the boat."
Prospective renters are researching numerous sources of information because it's the single-most important purchase decision they'll make, and they want to discover what it's really like to live at the apartment community.
"You have to make sure you have different information everywhere they go," said Holli Beckman, Vice President of Marketing and Leasing Operations for WC Smith. "People expect much more from a property website than they expect from the ILS. How many times do you look at the property website and it has a gallery just like the ILS? They can get all that from the ILS. They want to know more."
That means prospects will check your ratings and reviews and social media sites to see what residents think about the living experience.
If you don't have a four-star rating or better, you're in trouble. The study found that 72 percent of renters said they didn't even visit a community because of their ratings and reviews. But the ratings aren't all that matter. Prospective renters also consider the total number of reviews, the recency of the reviews and the quality of the responses to the reviews.
They'll also read through Facebook and other social media sites to get a sense for what residents think about the living experience. Prospective renters expect to see recent content that is specific to the apartment community.
If they find your ratings are strong and your social media accounts tell a compelling story, they just might call your community. Unfortunately, they might not get an answer. According to the RentPath study, more than 40 percent of calls go unanswered and 75 percent of renters report that a community never got back to them after they left a message. Fifty percent of them just moved on to the next option on their list.
"That last stat should upset everyone," Beckman added. "You don't need better leads, you need to treat the leads you have better."
Treating prospective renters better often comes down to understanding that their search isn't a single-source journey. It's one that involves an extensive amount of research, time and energy that has earned them the right to be communicated with at the time and in the way they want.
Story by: National Apartment Association