T.A.G.S : The Anti Graffiti Symposium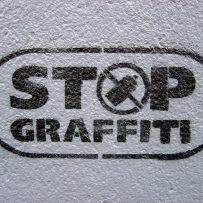 TAGS 2014 is a two-day conference for stakeholders affected by and working to prevent & eradicate graffiti vandalism taking place on Oct 15 and 16 in Halifax.  (In 2015 the TAGS Conference is scheduled to come to Ottawa.)
The objective of the symposium is twofold: (1) for law enforcement officers to share investigative tools and techniques and (2) for property owners/managers & community groups to learn about successful preventative strategies. The conference has been held annually for 9 years in cities in Western Canada. This is the first time it's coming to Eastern Canada.
The conference will be held October 15-16th  at the Lord Nelson Hotel, Halifax. Delegate fees ($285) include meals both days and access to all workshops.
For more information, please visit  www.tagsconference.com or click on the attachments, or contact Ted Aubut, TAGS2014 organizing team, Halifax RM, at 902.490.1463.