Supreme Court ends CERA Charter Claim on housing policy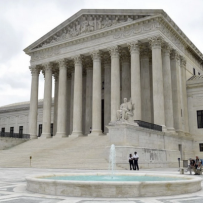 Story by: CFAA
On June 25, 2015, the Supreme Court of Canada put a final end to the Tanudjaja case, in which the Centre for Equality Rights in Accommodation (CERA) sought court declarations that the current federal and Ontario housing policies violate the Canadian Charter of Rights and Freedoms.
CERA and four disadvantaged people had filed a claim that government policy resulted in homelessness and inadequate housing. They did not allege that any particular law violated the right to life, liberty and the security of the person, but rather pointed to the overall effect of
Reducing the funding for new social housing
The lack of housing subsidies to renters like other countries
Downloading housing to the municipalities
Administrative procedures making evictions easier
Reductions in income support programs.
To support their case, CERA filed an application record of nearly 10,000 pages, which included 13 affidavits from various housing advocates.
In 2013, the governments of Ontario and Canada filed a motion to strike out the application on the basis that it did disclose a viable cause of action. The motions judge agreed, holding that the claim was not one suitable for the courts to adjudicate. In December 2014, the Ontario Court of Appeal agreed (by a majority of 2 to 1).
On June 25, the Supreme Court of Canada refused to hear CERA's appeal, bringing the claim to a final end in the court system.