Summer Reminder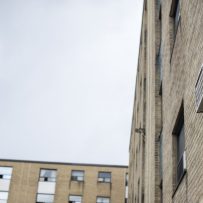 As summer is upon us (hopefully arriving sooner rather than later), it's important to be mindful of landlord and tenant rights around air-conditioning.
Section 123 of the Residential Tenancies Act states that, "A landlord may increase the rent charged to a tenant for a rental unit as prescribed at any time if the landlord and the tenant agree that the landlord will add any of the following with respect to the tenant's occupancy of the rental unit…". Extra electricity due to the use of an air-conditioner is listed in regulation as a prescribed service.
For a landlord to charge for additional electricity, the tenancy agreement or the landlord's established practice must support the charge. If there is no mention of a charge for additional electricity in a lease, and there is no history of administering this type of charge to the tenant, a landlord cannot legally begin charging for it now, other than to new tenants (for whom the existence of the charge should be stated in the lease).
The regulation states that the "maximum increase in rent…shall be the actual cost to the landlord of the service". However, as a practical matter, tenants and landlords want to know the charge in advance, and landlords usually set a fixed amount for the season, such as $150, $175 or $200 for one air conditioner. If the amount were challenged, it would be up to the landlord to prove that the charge is a good estimate of the actual cost.
For further information, please contact Asquith Allen at aallen@frpo.org