Sudbury sales up by 5.2 per cent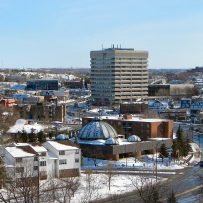 Story by: Ephraim Vecina
The latest figures from a realtors' association showed healthy sales volume in the Sudbury area for January 2016, standing at a 5.2 per cent increase from the same month last year.
The Sudbury Real Estate Board, which represents over 300 realtors in the Greater Sudbury area, said that the number of residential sales recorded its MLS® System was at 102 homes in the first month of this year alone.
As reported by the Canadian Real Estate Association, Sudbury residential sales volume was worth $23.1 million in January, up by 3.1 per cent compared to January last year. Overall property sales volume was $26.1 million in the same month, up by roughly 3 percent from a year ago.
Experts pointed at the locale's affordability as the primary driver for the robust market. As of the end of January, the average cost of homes sold through the Sudbury Board's MLS® System was $226,559, significantly below the national average.
Despite overall sales being below the area's historical averages for the month, 297 new homes went up for grabs in January, representing an increase of 3.5 per cent over the same period last year. Meanwhile, active listings were at 1,097 residences at the beginning of February, dropping by 7.2 per cent from last year.
Total inventory—that is, the amount of time it would take to sell available properties at the current level of activity—stood at 10.8 months at January 2016, well above the long-term average for the first part of the year.