Students Value Word of Mouth Reviews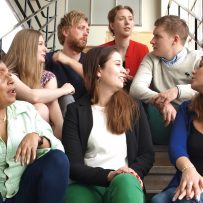 When discussing college students and their reliance on technology, the stories quickly begin to sound familiar.
Chances are, you've heard the increasingly common expression: "Kids today don't talk to anyone anymore. They only communicate in texts and emails." Popular as this sentiment may be, it's inaccurate, at least in the case of off-campus housing reviews.
Conventional wisdom would lead one to think that students rely heavily on review sites and social media when rating and reviewing off-campus communities. While the Internet is pervasive in every aspect of college life, college students trust and prefer word of mouth recommendations over ones on social media and review sites.
In a recent nationwide survey by ForRentUniversity.com, a wide majority of students said that they shared their off-campus housing community recommendations with others in person, far outpacing social media and review sites as mediums through which to share reviews. In other words, for a generation accustomed to trusting Internet recommendations, word of mouth recommendations carry the most weight.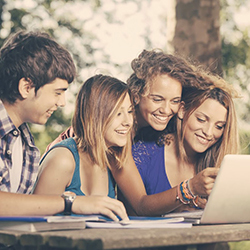 On a practical level, a positive review of your off-campus housing community can be a gift that keeps on giving. Students turn to their friends for their unfiltered opinions and the "truth." If a student gives another student a positive recommendation about your community, you truly earned it. Flashy promotions and free giveaways are great ways to promote your community, but nothing can replace the power of positive recommendations.
On the flip side, word of mouth recommendations are the hardest to monitor. You can easily search your community name on social media and review sites to monitor what's being said about your community, but you can't listen to every private conversation about your community.
Instead, positive reviews are earned in a "pay it forward" fashion. You've got to take good care of your current residents, and trust that they will return the favor with a positive review. It may seem like a long-term investment with a questionable return, but a handful of positive reviews are more than worth it.
For more insights from the ForRentUniversity.com 2014 Student Trends Survey, check out the white paper.
Story by: Mike Barnes