Student housing emerging as hot rental sector – even in Alberta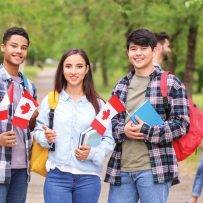 Foreign students represent wealthy and expanding base of tenants, attracting attention of one of Alberta's biggest landlords.
Western Canadian residential investors may want to look at an expanding and lucrative niche in the rental market that has drawn the attention of one of Alberta's biggest landlords, as well as spawning multimillion-dollar developments in Metro Vancouver.
It is student housing, especially that targeted at the more than 700,000 international students who study in Canada every year, a number that has increased by 34 per cent since 2014. Almost by definition, these tenants are wealthier than average and often require rentals for at least three to four years.
Canadian universities are competing to attract foreign students – who pay substantially higher tuition fees than domestic students – and the federal government has a five-year strategy to grow the number of international students coming to Canada.
Ontario takes in nearly 50 per cent of all foreign students, B.C. welcomes 24 per cent and 12 per cent study in Quebec. In 2018, the latest numbers available, the Prairie provinces attracted 11 per cent of foreign students, with Alberta accounting for about half of these.
Yet even with a five per cent national share, this means a potential 35,000 foreign tenants in Alberta student housing.
That is enough to persuade mega-landlord Mainstreet Equity Corp. of Calgary to focus on the student-housing sector in both Calgary and Edmonton, where foreign-student enrollment has been increasing by about 10 per cent a year, according to the Canadian Bureau for International Education.
According to research by Mainstreet in 2018, about 721,000 international students studied in Canada and nearly 54,000 former students became permanent residents. 
Mainstreet's strategy is to buy or build rental properties close to universities and colleges or downtown in Edmonton, Calgary and, in B.C., in Surrey and Abbotsford. 
One of Canada's largest landlords, Mainstreet's portfolio includes 12,901 units across Western Canada. The majority is composed of 7,038 rental units in Calgary and Edmonton.
The student-housing strategy, which Mainstreet founder and CEO Bob Dhillon said is just starting, has already paid off. Mainstreet posted a 49 per cent return year-to-date as of the third quarter of 2019.
As Dhillon notes, student housing is part of a strategy to capture rental demand in millennials and generation Z, the population that often cannot afford to own a home and also share similar interests. Mainstreet focuses on buying rental apartments in downtown areas where young people want to live and tries to be close to transit. It also includes bike storage.
In Alberta 25 per cent of the population is generation Z, 30 per cent are millennials, 20 per cent are generation X and 20 per cent are baby boomers, according to Statistics Canada.
Dhillon said more than 73 per cent of Mainstreet's applications for tenancy in recent months have been from millenials and the generation Z sector.
Mixed-use properties in B.C.
Vancouver-based CBIT Education Group Inc., the owners of Sprott Shaw College, founded 27 years ago, is currently developing the latest in a series of mixed-use properties that harness demand from international students and for residential real estate to create what company CEO and president Toby Chu calls "a win-win for everyone."
In the past five years, CBIT has transformed itself into a mega real estate developer.
CBIT's template is to purchase a site, partner with a developer to build a school campus and residential towers, lease out other space to schools and related businesses and rent hundreds of suites as student housing.
"We build, we fill them and then we sell the property," said Chu who now has nine "global education centres" across Metro Vancouver, including large sites under development in central Surrey, Vancouver's Oakridge and Richmond.
In Surrey, close to a Simon Fraser University campus and, like all its projects, near a SkyTrain transit station, CBIT has scaled back a planned 55-storey tower into a 38-storey building for "pragmatic reasons."
The larger tower had already been approved for development by the City of Surrey, but Chusaid a smaller, more efficient tower was required.
The complex will house Sprott Shaw and other college classrooms, and 180 student rental units that will rent for around $800 per month. A further 180 mini-condos will cover 10 floors and are expected to sell for around $750 per square foot. The project is being developed with WestStone Group.
Chu, born in Hong Kong and a Vancouver Community College graduate who has lived in Vancouver for 52 years, expects final civic approvals for CBIT's GEC Education Mega Centre in Surrey by the end of this year.