STRONG MAYOR POWERS EXPANDED TO MAYORS IN 26 MUNICIPALITIES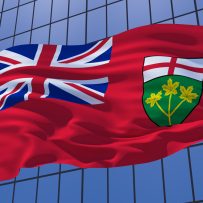 Strong mayor powers offer tools to help heads of council cut red tape and speed up the delivery of key shared municipal-provincial priorities such as housing, transit and infrastructure in their municipalities.
Strong mayor powers for Toronto and Ottawa took effect in the Fall of 2022 and will be expanded to mayors in these additional 26 large and fast-growing municipalities on July 1, 2023. The 26 designated municipalities are single- or lower-tier municipalities with a population over 100,000, or growing to 100,000 by 2031, and have submitted a housing pledge to the province.
Ajax
Barrie
Brampton
Brantford
Burlington
Caledon
Cambridge
Clarington
Guelph
Hamilton
Kingston
Kitchener
London
Markham
Milton
Mississauga
Niagara Falls
Oakville
Oshawa
Pickering
Richmond Hill
St. Catharines
Vaughan
Waterloo
Whitby
Windsor
In recognition of the fact that more homes are needed in communities across Ontario – in addition to the 28 municipalities that have committed to their housing pledges – the province is welcoming housing pledges from other municipalities as part of the ongoing work to get 1.5 million homes built by 2031.
Story by: Ontario.ca