Starwood Capital Group gobbles up Milestone REIT, making one less investing opportunity in real estate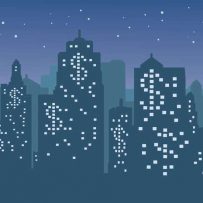 Story by: Garry Marr
Starwood Capital Group is paying US$2.85 billion to buy Milestone Real Estate Investment Trust, a TSX-listed company that focuses solely U.S. residential properties.
In the process, Canadian investors are losing one of the TSX's most-significant direct plays on the U.S. real estate market.
"Milestone was a very unique play, a U.S. company with U.S. apartments. It's sad to see it go," said Alex Avery, managing director, of institutional equities at CIBC World Markets. "There are others out there with a similar profile but they are much smaller REITs."
Starwood will acquire all of Milestone's subsidiaries and assets and Milestone unitholders will receive US$16.15 per trust unit in cash, with the deal expected to be completed early in the second quarter of 2017.
The agreement includes a termination fee of US$53 million to Starwood while Milestone would get a reverse termination fee of US$100 million, if the deal is terminated in certain specified circumstances.
At US$16.15 per unit, the deal represents a 16 per cent premium to the 30–day volume weighted average price per unit ended Jan. 18, 2017 of US$13.93. That calculation is based on an exchange rate of $1.3282 Canadian for every US dollar over the period.
Avery said Milestone REIT has been a great success for the Canadian capital markets since its debut in 2013.  The strength of the REIT has been driven partially by changes in exchange rates that made its properties worth more once converted into Canadian dollars but the analyst noted from a same property prospective it had eight to 10 per cent annual growth in net operating income since its initial public offering.
There are others out there with a similar profile but they are much smaller REITs
"There are just not property markets in Canada that have the same kind of fundamental strength," said Avery, referring to Milestone's 24,061 apartment units that are located in 16 major metropolitan markets throughout the southeast and southwest United States.
There are still 12 Canadian REITs with exposure to the U.S. market including some large cap players like H &R REIT, which derives 26 per cent of its net operating income from south of the border but Avery said nobody quite as large as Milestone REIT and 100 per cent focused on residential.
Milestone has been part of wave of U.S. and foreign-based REITs that started listing in Canada because of a strong investment climate. Coming out of the financial crisis in 2009, Canada was the best performing REIT market in the world four straight years, noted Neil Downey, managing director of global research of RBC Capital Markets.
Part of the attraction for REITs listing in Canada has been being bigger fish in a smaller pond. Milestone, at one point also had an external management contract — something that generally faces stronger criticism from investors south of the border.
"There's nothing that prevents a Canadian from buying a U.S. REIT but this one at the margins probably had better tax attributes for Canadians than Americans," said Downey, managing director of global research of RBC Capital Markets. "Not all these U.S. or international REITs have worked out that well, Milestone has gone essentially from $10 to $21 and that's pretty sweet."
He said the seeds for Thursday's deal were probably planted back in 2015 when Starwood and Milestone teamed up on a US$1.9 billion deal for Landmark Apartment Trust Inc. that included 78 apartment communities in eight states.
"The backstory to this deal is Starwood and this REIT know each other well because they did a sizeable deal already," said Downey, who says a higher offer is unlikely but doesn't rule it out. "These two have kind of dated already and now they are getting married."
Financial Post