Starlight acquires Regency Suites in Hamilton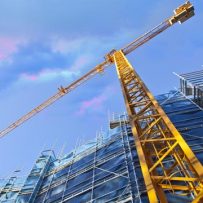 Earlier this week, a Toronto-based real estate investment and asset management firm has announced that it has completed its forward purchase of Regency Suites, a high-rise multi-residential property in downtown Hamilton—a move that the company said will help alleviate the long-running scarcity issues in the Greater Toronto Area.
The newly constructed 29-storey luxury concrete building acquired by Starlight Investments is comprised 321 units, and incorporates a multi-level indoor parking garage.
"Starlight is pleased to continue to grow its high-rise presence in the Greater Toronto and Hamilton Area with the addition of this luxury multi-residential building situated in the heart of downtown Hamilton," Starlight CEO Daniel Drimmer said.
"The property represents Starlight's second newly constructed multi-residential acquisition in the Greater Toronto and Hamilton Area in the last six months and exemplifies the success of Starlight's Canadian multi-residential forward purchase contract program."
Starlight, which currently manages $7 billion of multi-residential and commercial properties nationwide, noted that the Regency Suites represent some of the best value that GTA residents can get for their money.
"All units include in-suite laundry, luxury finishes and state-of-the-art HVAC. Upper floors include two-storey units with exceptional views of Hamilton Harbour and the Niagara Escarpment," Starlight stated in its announcement. "Amenities include a well-equipped fitness facility with yoga studio, rooftop patio with pavilion and water feature, 4K cinema, games room and social room."