Spring into WEBCON 2015!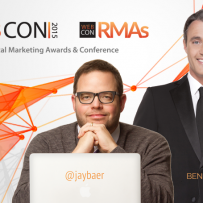 Spring is here, so you know what that means…time to start thinking about warmer weather and WEBCON 2015! Landlord Web Solutions is hosting their 5th Annual Rental Marketing Conference on May 14th and it's more exciting, engaging and entertaining than ever before!
Discover the amped up RHB Launch Pad where you'll find additional speaker sessions, quick "how to" demonstrations and introductions to new products and technology. The keynote series on the main stage will focus on this year's theme of data driven decision making and understanding and utilizing content . Sample topics include: "Smart Marketing is about Help, not Hype", "Tapping into the Data Revolution" and "Brand Building in the Digital Age". Session speakers are carefully selected based on their knowledge of the industry, leading edge strategies and their ability to capture the audience through their stand-out charisma and wit.
What to expect at WEBCON?
You'll experience an abundance of positive, buzzing energy that starts at the purchase of your ticket! The streamlined speaker sessions will leave you feeling inspired and equipped to grow your business in new ways. Encounter stimulating conversations with colleagues and other industry guests who are as invested and passionate about the industry and the direction it's heading as you are. You will also have plenty of opportunities to connect with sponsors in the trade show hall.  WEBCON sponsors offer technologies and services vital to the success of your business.  Last but never least, you'll eat fantastic food! WEBCON serves a delicious, gourmet hot breakfast and lunch that is available to all conference attendees.
Celebrating 5 Years of Awesomeness
There's a buzz this year about a new and exciting element to WEBCON! Introducing the 1st Annual WEBCON RMAs on May 13th. What's are the RMAs? Rental Marketing Awards of course!
This isn't your average awards show! WEBCON RMAs will celebrate the outstanding and innovative online marketing achievements of the rental housing industry. The industry has seen impressive and forward-thinking changes to online marketing ideas and strategies in the rental industry in the last 4 years.  As a result, WEBCON felt it was time to seize the opportunity to recognize and celebrate the 'best of the best'. The aim is to create an environment that encourages growth for the rental industry and fosters healthy competition. WEBCON RMAs is positioning itself to be a leading edge awards presenter with high quality categories, nominees, judges and presentation.
Attend WEBCON RMAs
In past years, WEBCON hosted a 'kick-off' party on the evening prior to the conference. The RMAs are replacing that unofficial get-together and offer guests a fun and unique opportunity to be the 'stars' for the night. The awards will open with a cocktail party, which includes a red carpet walk where you can pose for photographs with the awards host, eTalk's Ben Mulroney. A decadent, 3-course dinner will follow along with the awards ceremony, guided by Mulroney. After all is said and done, join in on the celebration of the RMA winners at the post-awards party that will be full of surprises!
Everyone is invited to the awards-  you don't have to be a nominee or associated with a nominated company, you don't even have to be attending WEBCON the next day! This is one party you won't want to miss!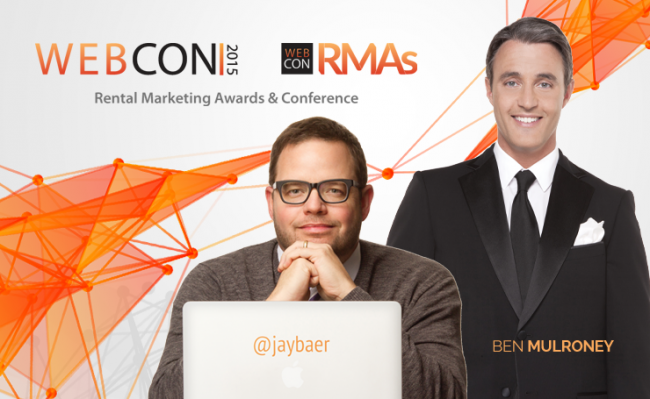 WEBCON is a Rental Marketing Conference that focuses on educating attendees on the latest marketing strategies, digital trends and technologies impacting the rental property industry. This 2 day event is the only conference in the Canadian rental property industry focused on exploring the impact technology is having on your business. May 13th & 14th at the Pearson Convention Center in Toronto. Get your tickets online today! Conference and awards bundle pricing is available. Visit www.landlordwebcon.ca for more information and to purchase tickets.