Spring HOPE Food Drive collects 118,000 pounds of food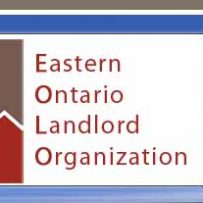 EASTERN ONTARIO LANDLORD ORGANIZATION
News Release May, 2013
Spring HOPE Food Drive collects 118,000 pounds of food
The Spring HOPE Food Drive is an annual event organized by rental housing industry associations across Canada to collect donations for local food banks at a time of high need. After all of the generous donations at Christmas time, many local food banks find their shelves are almost bare by early spring. The Spring HOPE Food drive has grown over the years to become the largest door-to-door food drive in Canada. Many local food banks count on it to replenish their supplies, including the Ottawa Food Bank.
On April 23, EOLO was one of many landlord associations across the country to participate in the 11th annual Food Drive. In Ottawa, close to 200 buildings participated, donating a combined total of 118,000 pounds of food!
A special thank you to Rogers Communications (475 Richmond Road) for donating their time and their trucks to pick up the food donations and Adobe for providing volunteers to assist with receiving deliveries.
Landlord members of FRPO, GTAA, LPMA, HDAA and WRAMA also collected donations for their local food banks. The Spring HOPE Food Drive expanded into BC this year.
EOLO and the Ottawa Food Bank would like to thank all of the landlords, head office staff, building staff and tenants who participated in making this year's Spring HOPE Food Drive such a success.
The 2013 landlord participants in the Spring HOPE Food Drive were:
• Arnon
• Capital Properties
• CLV Group
• District Realty
• Globe General Agencies
• Greenwin Inc.
• Homestead Land Holding Ltd.
• Minto Properties
• Osgoode Properties
• Paramount Properties
• Q Residential
• Realstar Management
• The Regional Group of Companies Inc.
• Taggart Realty Management
• Timbercreek Asset Management
• Urbandale
• Vertica Resident Services
We will be organizing another drive in April 2014. If you are interested in participating in next year's event, please contact Spencer Kenney at 613-235-0101 to see how you can become involved.