Spring H.O.P.E. Food Drive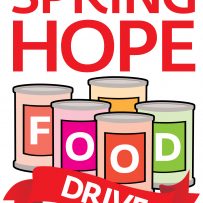 Wednesday, April 19, 2017
The food drive is only two days away, and we will kickstart the day with the food drive launch at Medallion's 565 Sherbourne St.

Spring HOPE is the largest one-day door-to-door food drive in Canada with food banks across the province depending on its success to meet their constantly growing needs.
In 2016, over 1.2 million people visited food banks and the numbers continue to grow.

Please remember to take some high resolution pictures of your residents donating, or your site staff boxing up the donations, or overflowing boxes/shopping carts of donations etc. that we can use in our magazine, Building Blocks.  We love to share good news and great results from initiatives that our membership participates in.
PLEASE REMIND YOUR SITE STAFF OF THE UPCOMING DRIVE AND THEIR NECESSARY PARTICIPATION IN COLLECTION OF THE DONATIONS TO MAKE IT A SUCCESS.
Would you like to participate and help out?  If you are interested in providing vehicles to help pick up the donations, please get in touch with me at info@gtaaonline.com.  We are always happy to have extra volunteers!  Don't forget – high school kids need volunteer hours as part of their curriculum, this is a perfect opportunity to get them involved.
We sincerely appreciate all of our members who participate in the drive annually, whether by providing vehicles to help pick up donations, or by allowing us to canvass their residents by enrolling their buildings into the drive each year, or holding their own drive at their head office  – we couldn't do it without you, and we thank each and every one of you.
If you have any questions, please feel free to get in touch at info@gtaaonline.com