SOME TENANTS AND OCCUPANTS ARE IGNORING COVID-19 PROTOCOLS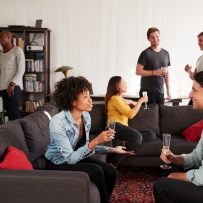 Despite widespread media coverage and landlord communication of COVID-prevention protocols, some tenants and occupants of multi-res buildings continue to host gatherings and continue to ignore physical distancing in their buildings. Some tenants are contacting landlords and alleging that other tenants or staff either have the virus or are breaching medical or self-isolation protocols. In some cases the information provided is reliable and in others it is entirely speculative and based on fear, animosity and rumour. There are expectations that landlords should be policing and enforcing COVID-prevention protocols in their buildings. What are landlords legally obliged to do in these circumstances?
Landlords' have a legal duty of care to residents and staff; statutory legal obligations imposed by the Occupiers' Liability Act; and, further statutory legal obligations imposed by s. 20 ("health and safety standards") of the Residential Tenancies Act (RTA). This does not mean landlords have to proactively monitor and enforce compliance, or set up a "snitch line", or take action based on unsupported (and especially "anonymous") allegations. Landlords do have an obligation to act, however, upon receipt of reliable and credible evidence that building residents are being put at risk because of a failure by tenants, or in some cases staff, to comply with health and safety protocols. Where tenants host gatherings, or are known to be in breach of quarantine or self-isolation protocols, landlords have an obligation to provide those tenants with specific details of the apparent breach; inform them of the foreseeable danger they pose to themselves and fellow residents; and, inform them that if they fail to comply with protocols, they may be subject to formal proceedings for termination of tenancy under the RTA.  A written record of such warnings, with details, should be retained by the landlord and placed in the tenant's file.
If there are further breaches by the tenant, then an N5 should issue specifying the nature of the breach and full particulars of same ("who, what, where, when"). Those particulars should contain language confirming the written warning previously given to the tenant and language demanding that the tenant comply with COVID-prevention protocols. Following service of the N5, if the tenant again fails to comply within the 7 day voiding period, it is prudent to then file an application to the Landlord and Tenant Board (LTB) for termination of the tenancy and eviction. In the case of flagrant violations of a first warning or an N5, an N7 ("impaired safety") or even an N6 ("illegal act") notice may also be warranted. Given the current paralysis of filing and processing of applications at the LTB, such steps taken by a landlord may seem futile, but at least the landlord will have acted in accordance with its legal and statutory duty of care to other tenants and will have met an appropriate standard of care.  At the time of writing, there is no other practical process for enforcement of COVID-19 restrictions, although a recent executive order issued for Ontario limiting "gatherings" (households excepted) to five persons or less creates an offence ("illegal act") for those in breach. In our view, landlords are not required to go so far as to contact police as that is neither a practical nor an effective landlord response to allegations of non-compliance by tenants.
Multi-res landlords must comply with their legal and statutory duty and standard of care so that they meet their health and safety obligations to staff and residents. In addition, a failure to meet legal obligations exposes landlords to litigation by staff, residents or visitors who contract the virus and blame the landlord's apparent disregard of credible complaints as a contributing cause of damages flowing from the person contracting the virus at the building: everything from "pain and suffering" to loss of income and/or loss of life. Landlords are easy targets for such allegations and plaintiffs are often likely to get a sympathetic ear from the courts, particularly where the plaintiff can show that the landlord failed to implement "best practices" in meeting the legal duty and standard of care.
The limitation period for the filing of personal injury law suits is two years, so careful attention to documentation of landlords' best practices and of implementation of compliance requirements, is advisable so that, two years from now, you will be able to defend your conduct in response to opportunistic lawsuits.
Story by: Joe Hoffer, Cohen Highley LLP Lawyers