SOLO: WORKING TOGETHER TO HELP SMALL LANDLORDS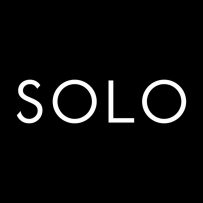 Back in March 2020, Premier Doug Ford declared a state of emergency due to the pandemic. In addition to imposing lockdowns and other restrictions, he publicly stated, "If you can't pay rent, and you're just in an absolute crisis, then you don't have to pay rent." He did add "if you have a job, then we expect you to pay rent," but as far as small landlords across Ontario were concerned, the damage was already done.
This statement – and the moratorium on evictions – created serious financial and legal challenges for small landlords. The provincial government made it difficult to collect rent and earn a living. Some tenants decided to stop paying rent, even if they were working or receiving financial support.Landlords lost the income they needed to pay the mortgage, property taxes, maintenance costs, and living expenses. Getting a resolution from the Landlord and Tenant Board became even more challenging, as the pandemic increased the already lengthy time to get a hearing for non-payment of rent and other tenant-related concerns.
Not long after Premier Ford's statement, several small landlords got together in a Facebook group to discuss these challenges and provide support. This led to the formation of Small Ownership Landlords of Ontario (SOLO).Just over one year later, the SOLO Facebook group consists of more than 3,800 landlord members across Ontario, and the numbers continue to grow. SOLO is now a federally registered non-profit organization, with monthly meetings held over video conference.
According to Statistics Canada, there are more than 1.2 million small landlords in Ontario. Some are renting out a basement apartment or room in their home, while others own a small rental property or a few units. They rely on the rent to pay their bills and supplement their income. They're not large corporations with hundreds or thousands of units, nor do they have the financial resources to deal with non-paying tenants and navigate the LTB'schallenging processes.
SOLO's members fully support tenants' right to live in safe, affordable housing. At the same time, small landlords have the right to earn a living, which is a challenge due to the lengthy LTB process of getting a resolution for non-payment of rent. Our members alone have documented millions of dollars in losses due to the eviction moratorium and non-paying tenants. Many small landlords have left or plan to exit the rental housing market, which is a loss for everyone.
Small landlords have been obligated to take on the financial burden of housing tenants in Ontario. The provincial government has forced small landlords to house tenants and take on the expense without compensation in return. SOLO is dedicated to getting fairness for small landlords across Ontario. We want a working process, and a compensation system that allows small landlords to support their financial burdens.
SOLO advocates for its members and small landlords across Ontario. Our goal is to create a healthier and more sustainable rental housing environment. We have been meeting with LTB executives to streamline the hearing process and reduce the time required to adjudicate landlord-tenant disputes. We are educating the LTB on the real impact of delayed hearings on small landlords' financial well-being.
SOLO is also petitioning the provincial government to compensate small landlords who have lost income during the shutdowns and eviction moratorium. Other groups that faced hardship during the pandemic received financial relief, and we believe the provincial government should give small landlords the same consideration. SOLO is prepared to take legal action to ensure the Ontario government provides fair compensation to cover small residential landlords' financial losses and makes immediate changes to the RTA.
At SOLO, we believe in helping other small landlords because we are stronger when working together. If you're a small landlord in Ontario and want to learn more about joining the organization, or you would like to participate in our legal action against the Ontario government, visit www.soloontario.ca.
Story By: Small Ownership Landlords of Ontario (SOLO)