Social Housing Headlines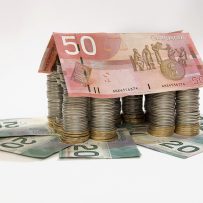 Vancouver has a plan, Olivia Chow's proposal for Toronto and resident opposition in Hamilton.
Vancouver creates new agency to increase affordable rental housing
City has mandate to provide 2,500 units by 2021
The City of Vancouver has announced the creation of a the Vancouver Affordable Housing Agency, a resource centre aimed at increasing affordable rental housing stock for families that don't qualify for social housing, but can't afford to buy.
In a report to council from Mukhtar Latif, the city's chief housing officer, the city declared a mandate to provide 2,500 affordable housing units on city and "partner" land by 2021 through the agency.
"This is a new entity that the city will have to really promote and advance affordable housing," Councillor Geoff Meggs said Sunday. "The agency won't build or hold housing stock, but will facilitate partnerships with the private sector, with non-profits, with city-owned properties to provide affordable housing in the rental market."
Meggs said the agency will be tasked with streamlining the creation of new rental units for "median income earners," who have incomes that fall between $20,000 and $80,000.
"Our research shows that if you have a family income of $125,000 or less it is exceedingly difficult to buy a family home in Vancouver," Meggs said.
What qualifies as "affordable" would be a rental unit that costs no more than 30 per cent of household income.
In a media release, the city said that VAHA plans to provide at least 500 units in the first three years and to focus on creating a mix of housing stock, including three-bedroom units targeted to "individuals and families of low to moderate income living and working in Vancouver."
Just how that housing is created will depend on proposals brought forward by the private or public sector. Whether proposals are for existing co-ops that want to expand, or for new types of housing, or proposals to develop and provide housing on existing city land, the agency will help move projects forward and attempt to eliminate bureaucracy.
"The agency will be within the city structure, and provide housing expertise," Meggs said.
Latif will head the agency and will operate with a council-appointed board.
The agency is being established based on recommendations from Mayor Gregor Robertson's Affordable Housing Task Force.
Olivia Chow promises 15,000 new affordable rental housing units
Olivia Chow announced plans to improve life for Toronto renters, including helping to get 15,000 affordable rental units built in four years, if she is elected mayor.
"People cannot find good rental housing because there's not enough rental housing being built," Chow said at a news conference on Friday.
Chow's plan calls for more mixed-income buildings and developments, similar to the Regent Park revitalization, by calling on private developers to include affordable rental units in their buildings and condo towers.
The plan will entice developers by deferring development fees for 10 years on any affordable rental units in private buildings. The deferral would be extended if the units continued to be rented at affordable rates, which Chow defines as 80 per cent below market rent, as per the Canada Mortgage and Housing Corporation's definition.
She would also fast-track any development requests that include affordable units or for repairs to existing buildings.
"About half the people in our city rent, and we need to be innovative in making these neighbourhoods more vibrant, and safer. We've also seen a building boom lately. I want to keep this energy going, and work with the industry to use it to build new affordable units to address our affordability crisis," Chow said in a news release.
The mayoral hopeful appeared with representatives from two rental housing developers who praised Chow's vision for renters.
"We're very proud that she has taken this first step," said David Green, the president of Greenrock Investments Ltd. "The economics of new development are addressed in a realistic way."
Chow's plan also includes plans to loosen zoning restrictions and provide other financial incentives for private landlords of existing towers to revitalize street life and encourage repairs, such as building community gardens and small businesses in the buildings and surrounding green space.
She would also change Toronto Community Housing's management structure in seniors' homes to allow for a smaller and more responsive community management system. The program would be expanded to other branches of TCHC if successful, said Chow.
Story by:  Sarah-Joyce Battersby
Hamilton residents prevent affordable housing development
The city is buying back a vacant lot — a year after selling it to Habitat for Humanity for affordable housing.
The decision comes after residents opposed the plan to build six to eight units that would attract low-income families.
The lot is at 1130 Leaside Rd. in east Hamilton. The city originally sold it in June 2013 for $2, but is repurchasing it for about $27,000 to cover the nonprofit organization's planning costs.
While Hamilton Habitat for Humanity (HHH) and city officials insist the issue isn't about affordable housing, some residents admit they feel uncomfortable with the idea.
"I'm worried affordable housing would bring bad things to the community like more stealing," said 54-year-old resident Judy Farnham.
Jason Mathers, 43, who owns a house near the lot, said he's worried about the impact a high-density development would have.
"This is a quiet, single-dwelling neighbourhood," said Mathers. "Adding those homes on such a narrow lot is not smart and would create a lot more noise and traffic, something I didn't bargain for when I bought this house."
Hamilton acquired the 10- by-30-metre lot in 1976 and set it aside as a future park. But in 1996, it decided the recently established Leaside Park across the street was enough green space for the neighbourhood and the empty lot should in fact be developed.
It wasn't until April 10 of last year that city council approved selling the land to HHH for the construction of six to eight townhouses.
When residents caught wind of the sale last fall, they voiced their concerns. A community information meeting was held on Oct. 29.
"In light of these issues, and the tone of the meeting, it was decided that staff would pursue the possibility of repurchasing the lands back from Hamilton Habitat for Humanity," said a city report.
The repurchase decision heads to committee for confirmation Monday.
"For residents, the issue is the lot was originally supposed to be made into parkland and that's something they'd still like to see in their community," said Ward Councillor Sam Merulla, who is planning to work closely with residents to transform the overgrown land into a park with amenities such as a playground and path.
"We have a promise to keep and so we will see this through for the betterment of all parties involved," said Merulla.
The city is continuing to partner with HHH and together they're looking for another parcel of land elsewhere in the city.
"We are trying to build homes that are simple, decent and affordable and fit well into the neighbourhood," said Paul Parker, HHH board chair. "Our goal is to help families buy homes instead of rent by providing inexpensive houses and long-term zero-interest mortgages."
By Samantha Beattie