SMALL ONTARIO LANDLORDS ARE NOT PROVIDING A SOCIAL SERVICE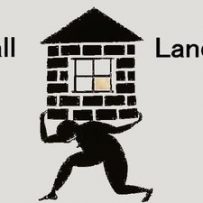 People become landlords for a variety of reasons, believing it's a good investment. Most small-ownership landlords are working people who own one or two houses or condos, maybe a basement apartment in their own home; some increase their investments to 10 or more units. Regardless of the reasons, it's an investment for the landlord and an essential service providing housing for tenants.
What it is not is an agreement to be a social service. In normal times or during a pandemic, landlords do not sign up to financially support their tenants.
It's no secret in our province that the landlord and tenant board, which oversees the legal disputes between the two and enforces the Residential Tenancies Act (RTA), has been in a dire state of affairs for years. So much so that in January, the ombudsman agreed to investigate the serious delays.
Enter COVID-19 and the premier's state of emergency order on March 17. The LTB is closed indefinitely except for emergency applications, so the backlog of cases – upwards of six months – is about to get longer.
Take the case of a young couple living in the City of Toronto with two small children. Like many people, they wanted to own their own home, but with average prices in the City between $600,000 to $1 million, it was simply out of their reach.
The couple saved diligently for years while paying rent in Toronto, and purchased a new dream home in a more affordable town outside of Toronto with goals of moving there in the future.
In April 2019, the couple's real estate agent posted the rental ad and screened potential tenants for them. After many applicants, they chose a woman who had solid income and references and seemed to be in greater need with her children.
The last rent the couple received was September 2019, and so began the painfully slow process at the LTB for non-payment eviction. Finally, in January, a hearing date was set for April 27. And of course you know the rest of the story. No hearing has occurred.
The Toronto couple continue to financially support a total stranger and her children – an amount equalling over $3,500 per month – while trying to support themselves and their own family.
And take the case of another would-be homeowner who became a landlord by default when he bought his first home in February, which came with tenants, and gave notice to leave his own rental unit. The tenants in his new home, given three month's notice and one month of free rent, agreed to vacate for March 1. They didn't leave, and the landlord is now living in shelters and a friend's garage and is most definitely going to lose the only money he had.
While hundreds of landlords in Ontario hang on to the hope that the LTB "opens" soon (although they have the technology to conduct phone hearings), they have reached out to their MPPs and Premier Doug Ford repeatedly to no avail. Calls to the LTB indicate the reopening won't happen until September, meaning tenants live for free until sometime in 2021.
Doug Ford's no response is a response. It says that small-ownership landlords — taxpaying citizens — don't matter.
Story by: Toronto.com