Small Landlords and Condo Landlords beware!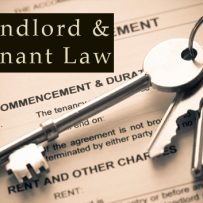 New Rules are in effect if you want to acquire vacant possession of your rental unit based on "landlord's own use".  Effective today, the Notices to Tenants have changed as have other obligations, such as the requirement to file an affidavit asserting the use will be in effect for a minimum of one year and the requirement to pay a one month rent penalty.  Notices that you have in August will not be affected, nor will any follow up proceedings at the Board if you need to apply to terminate.  Any Notice that you give in September to terminate for Landlord's Own Use will be subject to the changes.  
If you are selling a unit and the purchaser intends to reside in it, then you as vendor can give notice on behalf of the prospective purchaser, in which case the "one year" rule and the one month rent penalty will not apply.  If the purchaser waits until after closing and serves the notice on his/her own behalf, then the rules will apply. The deal will be more attractive for a purchaser if you flag the issue and address it in the agreement of purchase and sale as it may facilitate the sale and save all parties some money and headaches.
The Board has also introduced new forms for use with the rule change and you should update your system to use the current forms.  Use the link below for full details of the new rules…
 http://cohenhighley.com/wp-content/files/LTB-New-Requirements-September-1-2017.pdf
If you have questions about this bulletin, you can reach me at hoffer@cohenhighley.com