SKYLINE GROUP OF COMPANIES LAUNCHES MASSIVE COMMUNITY INITIATIVE IN HOMETOWN, BENEFITING 24 LOCAL NON-PROFITS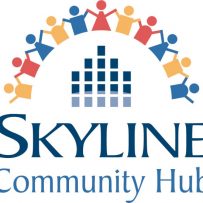 Real estate management, investment and development firm Skyline Group of Companies has launched a year-long community campaign in its home region of Guelph & Centre Wellington, ON, donating free radio advertising space and airtime on a local radio station to multiple non-profit organizations.
Each month, starting November 2020 through to October 2021, Skyline is donating ad space on Centre Wellington radio station The Grand 101.1 FM to two special non-profit organizations for the entire month.
Additionally, the two charities will be featured on a new half-hour interview show introduced by Skyline, called InSight (Thursdays at 7:30 PM ET), which will occur once a month.
Skyline's objective is to offer these community organizations an effective way to increase awareness and encourage community members to get involved, while demonstrating to other local businesses—as well as its industry peers that rental housing providers care deeply about their communities and value social responsibility and sustainability.
"We saw a great opportunity to help community organizations in the Guelph and Centre Wellington area to get more awareness and exposure," said R. Jason Ashdown, Co-Founder & Chief Sustainability Officer at Skyline Group of Companies.
"This is about giving these organizations a platform to tell the community who they are, what their needs are, and how everyone can get involved. We also hope we're inspiring other businesses to launch similar initiatives to benefit the greater community."
As a company with a presence in dozens of communities across Canada, Skyline is especially looking to feature charities who operate in the Guelph/Centre Wellington area, but also have a national presence – with the ultimate goal of making a positive impact in each of the communities in which it exists.
"The Grand 101.1 FM is truly proud to be hosting this exciting new campaign introduced by Skyline," said Lorie Black, at The Grand 101.1 FM.
"As a not-for-profit organization, The Grand 101.1 FM is a fervent supporter of community initiatives. We have seen first-hand how radio can be a powerful platform for charitable organizations to gain exposure and support. We're looking forward to working with Skyline over the next year to bring more awareness to dozens of local organizations who need community support."
The campaign launched in November 2020, and the first two chosen charities were the Children's Foundation of Guelph & Wellington and Lakeside HOPE House. These organizations will be featured on the very first InSight interview show on Tuesday, December 1, 2020, at 7:30 PM ET. Tuesday, December 1 is also Giving Tuesday, an internationally recognized day of giving, after the commercial and commerce-driven days of Black Friday and Cyber Monday.
The Grand 101.1 FM is available to stream online at TheGrand101.com.
About Skyline Group of Companies
Skyline Group of Companies ("Skyline") is a fully integrated asset acquisition, management, and investment entity.
It is comprised of companies that provide services in real estate management and development, as well as clean energy management and development.
Skyline currently manages approximately $5 billion across its real estate and clean energy platforms.
With nearly 1,000 employees across Canada, Skyline works to provide safe, clean, and comfortable places for tenants to call home, great places to do business, sustainable solutions for a greener future, and an engaging experience for its investors.
View Skyline's 20 Anniversary celebration video to see how Skyline is grounded in real estate, powered by people, and growing for the future.
For more information about Skyline Group of Companies, please visit SkylineOnline.ca.
For media inquiries, please contact:
Jeff Stirling
Director of Marketing
5 Douglas Street, Suite 301
Guelph, ON N1H 2S8
519.826.0439 x243