Skyline Group of Companies Lauded as an Outstanding Employer in Canada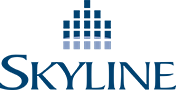 Local investment management organization Skyline thanks its staff for hard work and achievements, as it is recognized by Aon Hewitt for exemplary employment satisfaction
The Skyline Group of Companies is proud to announce that it has been selected as an Aon Best Employer—Canada 2017, Gold Level for the second year in a row.
Today, in celebration, the company's executives released a personal thank-you video to Skyline's 660+ staff across Canada, sharing key messages about the company's growth-oriented and community-building achievements, and thanking every staff member for their efforts.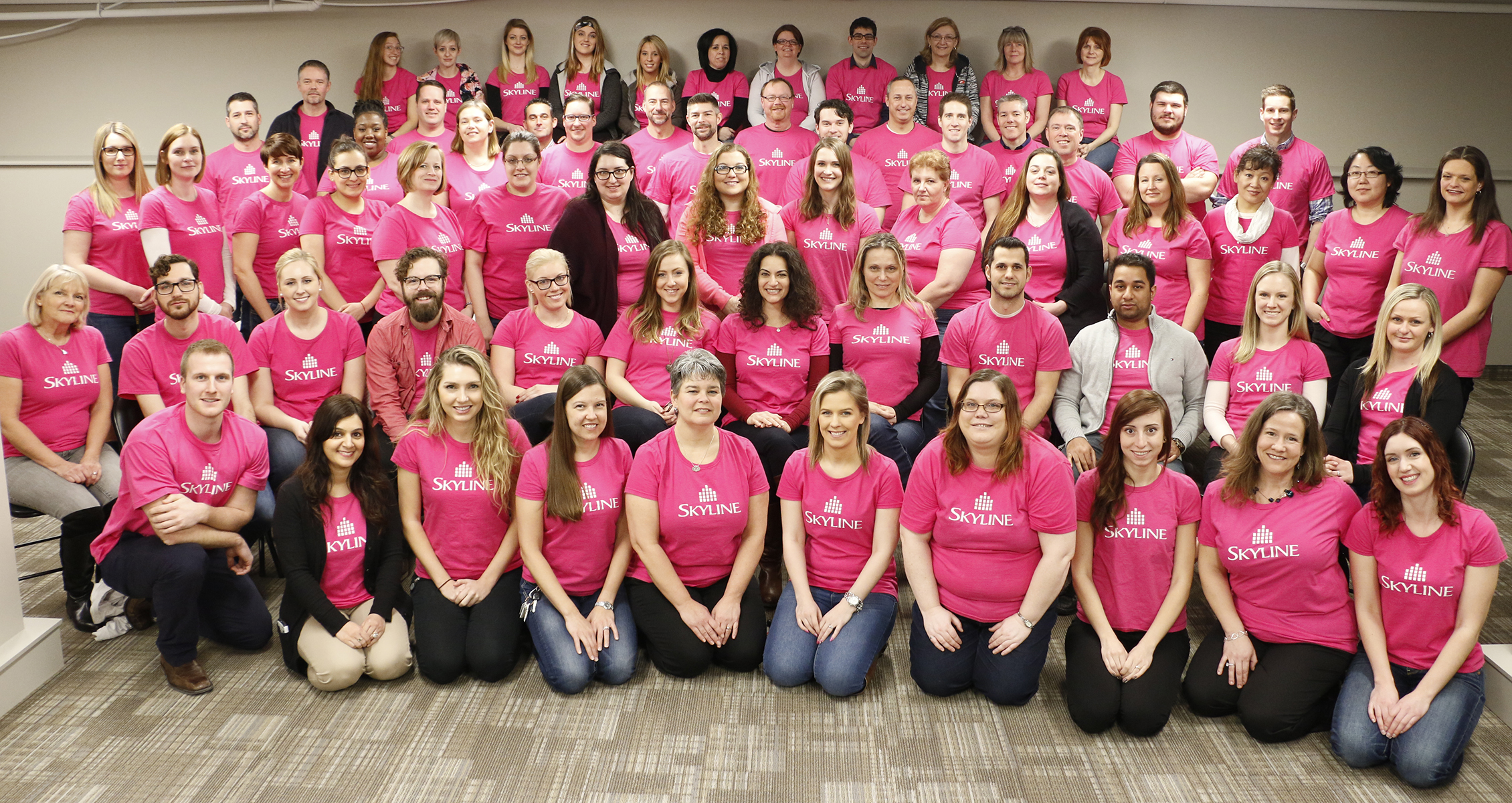 True to Skyline's unique staff culture, the executives featured in the video were wearing their bright pink Skyline-branded t-shirts, which are given to every staff member and worn for the company's many charity events, volunteer days, and casual days.
"It was a big deal here at Skyline to be recognized as an Aon Best Employer in Canada for the first time in 2015, and we're thrilled to have the honour of being recognized again," said Martin Castellan, Co-Founder and Chief Administrative Officer of the Skyline Group of Companies. "We wanted to thank our 'Skyliners' in a unique and fun way, for their incredible achievements and efforts.

"We work hard to maintain an environment true to our "P.R.I.D.E." values—professionalism, respect, integrity, drive, and efficiency. Being an Aon Best Employer affirms that we're on the right path with our growth and our company culture."
This past spring, the investment management company's entire staff was asked to participate in an in-depth study facilitated by Aon Hewitt, a global leader in HR consulting. The study pertains to staff's level of engagement and job satisfaction: whether they feel motivated at work, whether success is rewarded, whether executives and management treat their team as valued assets, and whether they are proud to work at the company.
Skyline's executives and human resources departments each completed additional surveys, rounding out Aon's three separate components to the study. Having scored a 74% engagement rate as calculated by Aon, the real estate investment company was once more selected as a Gold- Level Best Employer.
A global leader in HR consulting, Aon Hewitt compiles its highly-acclaimed and reputable list of Best Employers annually, based on comprehensive research into company policies and procedures, as well as employee engagement and satisfaction.
Further to this recognition, the data retained from the program will give Skyline's leaders candid insight into its largest strengths and areas for improvement, and how it compares with other organizations on these aspects.
"We're very proud to have a 74% engagement level, but we're also mindful of the 26% where we can work toward improvement," Castellan said. "We have our staff to thank for the achievements we've made as a company—being an employer of choice means looking closely at these areas of improvement and implementing new practices to better serve our 'Skyliners'."
Skyline is also a Top-Ten finalist for the Grant Thornton Private Business Growth Award for the third year in a row, as well as a Top-Two finalist in the categories of Community Building and Sustainability at the Ontario Business Achievement Awards.
Additionally, it is a Top-Three finalist in several categories, including Community Building and Environmental Excellence, for the 2016 Federation of Rental Housing Providers of Ontario (FRPO) M.A.C. Awards, where it proudly took home four award wins last year. Winners from all award programs will be announced in late November/early December.
About the Skyline Group of Companies
The Skyline Group of Companies is one of Canada's fastest-growing investment management companies: grounded in real estate, powered by people, and growing for the future. Based in Guelph, Ontario, Skyline comprises several service companies, which exist to service three private REIT investment portfolios managed entirely by Skyline: Skyline Apartment REIT, Skyline Commercial REIT and Skyline Retail REIT. The Skyline Group of Companies currently manages over $2.6 billion in multi-residential, commercial and retail real estate combined, and has more than 660 employees across the country. The Skyline Group of Companies' objective is to provide meaningful value and an exceptional experience for its customers, its people, and its communities.