Skyline Apartment REIT Purchases 23 Properties in Windsor in $136.2M Deal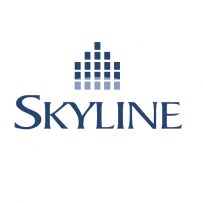 The Skyline Apartment REIT, a privately-owned and managed portfolio of multi-residential properties across Canada, has recently finalized a deal with publicly-traded Boardwalk REIT to purchase its Windsor, ON holdings, consisting of 23 multi-residential properties for $136.2M.
The Skyline Apartment REIT, created in 2006, is fully-managed and operated by the Skyline Group of Companies, a Guelph, ON-based real estate acquisitions, management and investment firm. The Skyline Group was also recently recognized as one of Canada's Best Managed Companies for 2014.
Skyline is thrilled to be expanding its holdings in the city of Windsor and becoming a larger part of a thriving community in which it is already invested. The 23-property deal is a highly-accretive acquisition in a city that is experiencing promising economic development and job growth.
Many of the buildings in the portfolio present excellent opportunities for value enhancing capital improvements and green initiatives which should improve the overall building quality and Portfolio income levels over time.
The Skyline Apartment REIT is already well-acquainted with the city, currently owning four assets with a total of 342 apartment suites in the area. The Skyline Group also manages several commercial and retail assets in Windsor, within its Skyline Commercial REIT and Skyline Retail REIT private portfolios including an 111,000 square foot retail plaza at 4115 Walker Road.
Post-transaction, the Skyline Apartment REIT will own 26 multi-residential properties in Windsor, plus three in Tecumseh, with a total of 2,209 apartment suites.
The transaction is slated to close on September 10, 2015.
The Skyline Group currently manages nearly $2 billion in real estate assets, within its three private REIT portfolios with over 250 properties and 5.5 million square feet of commercial space across Canada. Its over 500 employees manage every aspect of the business to offer best in class service to Skyline's over 20,000 tenants, 2,500 investors and hundreds of business partners across the country.