Six Canadian cities now have an average household net worth of at least one million dollars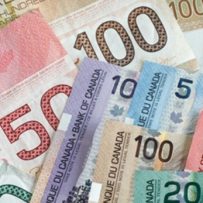 Story by: Cameron French | Yahoo Finance Canada
According to a recent report in MoneySense, Canada's rich cities are indeed getting richer. Six cities now have an average household net worth over the million-dollar mark, up from just two cities last year.
While some of the top finishers are not surprising (North and West Vancouver, duh), some of the top entrants aren't exactly synonymous with urban paradise (Stouffville, anyone?).
With three of the six cities in the Greater Toronto Area, it illustrates the degree to which Toronto's wealthy are flocking to the suburbs, either by choice or necessity.
And of course, rising household worth is tied to soaring real estate prices and low interest rates, but there are also reasons why these six stand above the rest.
So here's a primer on Canada's six richest cities:
6. Vaughan, Ont. Average Household Net Worth: $1,014,562.
You might be thinking Vaughan, a suburb north of Toronto, wouldn't be top of your shortlist of places to move if you had unlimited resources. But if you have a well-paying job in Toronto and a desire for more than a 19-foot wide lot, it just might. Of course, not everyone in Vaughan works in Toronto, but the upward pressure from the metropolis next door drives up everything in the three GTA cities that make this list, Vaughan included.
"It's largely a real estate story," says TD economist Derek Burleton.
"We see in the Toronto region how the premium for a single attached property has been growing by leaps and bounds relative to multi residential units, and these regions tend to have a larger share of single attached units within the housing system."
Vaughan also gets a net worth-boost from its excess of sprawling mansion neighbourhoods, popular among those who need a garage for all five of their cars.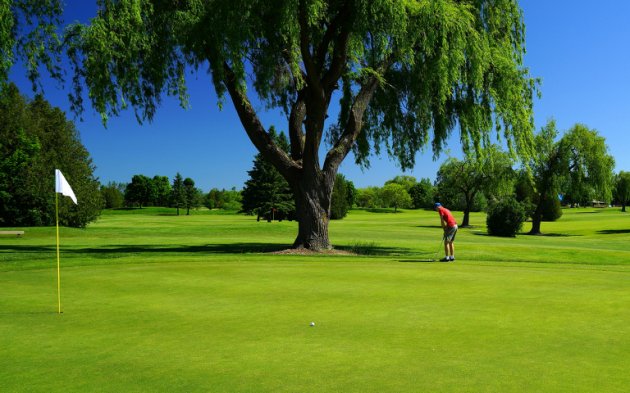 5. Whitchurch-Stouffville, Ont. Average Household Net Worth:  $1,037,252.
Like Vaughan, Whitchurch-Stouffville benefits from proximity to Toronto, as well as plenty of land on which to build large houses. Whitchurch-Stouffville is a longer commute, but makes up for that with a more rural living experience appealing to the "cake-and-eat-it-too" urban crowd, with one of the lowest urban densities in the region.
4. Oakville, Ont. Average Household Net Worth: $1,069,469.
Oakville has long been the deluxe suite of Toronto's bedroom communities. It's closer than Burlington, smaller than Mississauga, and has the lakefront properties that Toronto's Bay Streeters love. When it gets mentioned on the news, it's usually because of whatever's going on at the Jack Niklaus-designed Glen Abbey golf course.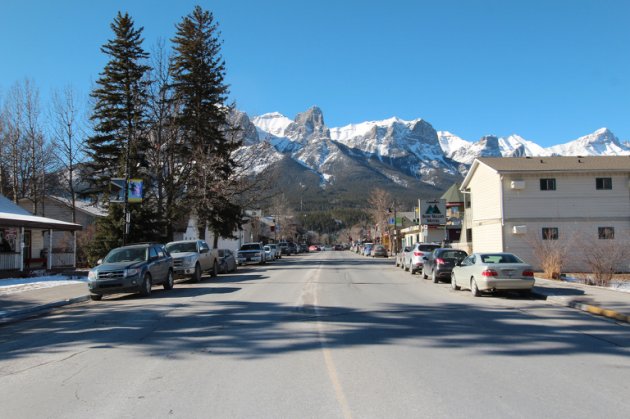 3. Canmore, Alta. Average Household Net Worth: $1,099,001.
Long skewered by "Mike from Canmore" jokes on CBC's "Royal Canadian Air Farce," this small Alberta town is doing the laughing now due to the real estate-friendly proximity of both Calgary and the Rockies.
Originally a coal mining town, Canmore got a shot in the arm when the 1988 Winter Olympics held its Nordic events there, and it has since remade itself as a tourist town with an ever-expanding suburb populated by yuppies who earn their paycheques in Calgary, but like to spend their weekends in the mountains. It's tough to argue with the logic, frankly.
2. North Vancouver, B.C. Average Household Net Worth: $1,149,991.
It can't be a surprise that the top two cities in this list are part of Greater Vancouver real estate pressure cooker. With geographical limitations, more natural beauty than any other Canadian city (debate me on that if you want) and a flood of Asian money coming across the pacific, even the ugly parts of Greater Vancouver are in demand. And North Vancouver isn't an ugly part. With the harbour on your doorstep, the mountains in the back yard, and a cosmopolitan city across the bridge, it doesn't take a genius to decode why the moneyed want to live here and will pay through the nose to do so.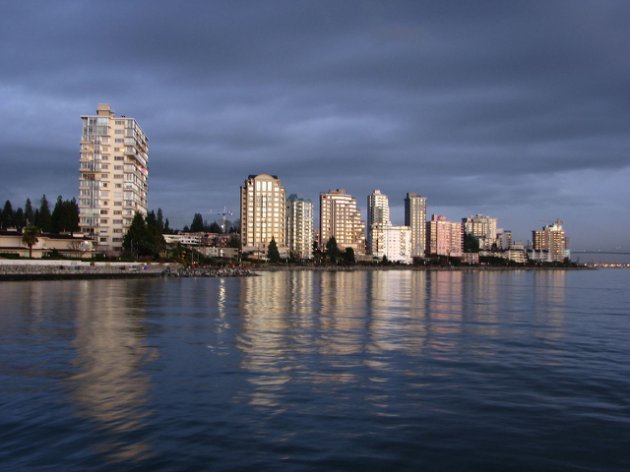 1. West Vancouver, B.C. Average Household Net Worth: $3,152,364.
Think North Vancouver, with a better view. In West Vancouver, your view options are the Georgia Strait or across English Bay to Stanley Park as you sip your gin and Dubbonet on your turret. In a way, West Vancouver is a city in name only. It's really more of a neighbourhood, the kind with houses that fill those "most expensive lists". West Van has no industry, and very little retail to speak of. This is a real estate town with residents who earn their money from investments. When the bubble bursts and the markets crash (yadda yadda) a lot of that paper wealth could disappear, but for now, this is far and away the heavyweight champion of Canadian wealth.