Seniors & Housing Trends in Canada's 150 Biggest Cities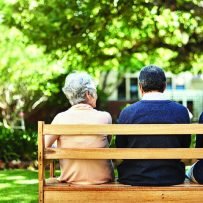 For the very first time in history, people born between 1946 and 1965 outnumber all other generations in Canada. Moreover, the number of people aged 55+ increased by a staggering 87% between 1996 and 2006, while those between 16 and 54 years of age grew by only 14%.
Given these shifts in demographics, we wanted to find out how seniors have been reshaping Canadian housing. So, our team of researchers looked at population changes between 2006 and 2016 and correlated local home prices with the share of residents aged over 55 in Canada's largest 150 cities.
Here are a few highlights from the study:
Urban centers dominated by young people are seeing the biggest surges in senior population;
In general, the higher the share of residents aged 55+ in a city, the lower the average home price;
BC and Ontario are aging fast, and most of their seniors are currently living in places outside the greater Vancouver and Toronto areas;
The Prairies represent the country's "youngest" region since no city here has a percentage of seniors that is higher than 35%;
Atlantic Canada ages more slowly while showcasing the most affordable homes.
Here is the link to the full report, with details on all the local markets: https://www.point2homes.com/news/canada-real-estate/reshaping-housing-market-seniors-opt-big-city-life.html
Story by:
Point2 Homes is an international real estate search portal, a division of Yardi Systems Inc. Our original research, insights and in-depth analysis of the real estate market have been featured in major media publications across Canada and the US.