Seniors housing touted as 2019's safest investment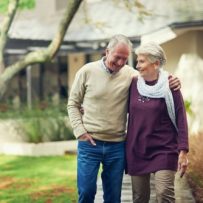 With seniors slated to comprise nearly a quarter of Canada's population by 2030, real estate that caters to their needs is being touted as one of the most investment-friendly sectors this year.
That's in spite of a somewhat volatile interest rate environment that's expected to carry through 2019, says Montreal-based Fred Blondeau, an analyst with Echelon Wealth Partners.
"The sector should be able to generate significant growth no matter how interest rates evolve, so we're putting more emphasis on senior living at this point," he said, referring to a report Echelon released last month.
The report, The Ultimate All-Weather Investment: Canadian Senior Living Real Estate, differentiates between long-term care, which is the purview of governmental agencies, and senior housing, which requires private funds.
"The appetite from investors for senior living spaces remain strong," said Blondeau. "The sector will be subject to strong inflows from investors wanting to put their money in the space."
Echelon Wealth Partners reckons that times are turbulent and, in particular, it is worried about the global macroeconomic outlook. However, according to Blondeau, irrespective of whether the economic environment improves, remains stable or becomes more unstable, senior living spaces will be unaffected.
"Especially in Canada's strongest markets, like Toronto and B.C.," he said. "We also feel like the market will continue to see strong activity and development of products. The sector will be subject to major capital investments, too, so it will remain a very vibrant sector no matter what happens with both the global and Canadian economies."
David Stoller, vice president of marketing at Mysense.ai, an analytics platform that monitors health and behavioural patterns in individuals, expects substantial investment in the senior living sector over the coming decade. For proof, he points to hospitals.
"As population ages, we run into capacity issues within hospitals, so there will be a huge priority in keeping older adults living at home longer," said Stoller. "There is greater need for residences designed to support and help older adults remain independent longer."
That need is already manifesting in through-the-roof demand for monitoring devices for fall detection and wandering.
"Scarcity will be a major issue in the senior living sector," said Stoller. "When you can find an industry that's growing, you want to attach yourself to it, and this is one of those industries because we see an increase in consumer demand, an increase on the business side with suppliers and technology, and that should be met with an increase in supply."