Seattle apartment developers poised to break 26-year-old production record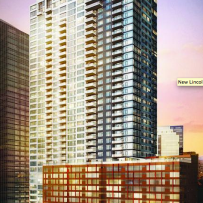 Story by: Marc Stiles ,Staff Writer – Puget Sound Business Journal
Despite a growing number of new apartments, the vacancy rate in greater Seattle is dropping and rents are rising, according to a new report by Apartment Insights Washington of Seattle.
The report says that monthly average rents in King and Snohomish counties increased $28 during the first three months of the year. That's "a significant" increase of just over 2 percent, said Tom Cain of Apartment Insights.
It's a turnaround from the firm's last report that indicated the market might have been peaking because vacancy rates were going up and average rents were dropping as developers were – and still are – building like mad.
In fact, there are 56 new residential buildings planned, under construction or recently completed in downtown Seattle. It's hard to walk more than a few blocks in the city right now without passing a new residential building under construction.
The pace of production could set a record, according to Cain. There are 12,392 units that have either opened or are under construction with a 2015 completion date. If they are all up and running this year, it will break the record set in 1989, when Cain said apartment developers built 10,056 units.
The average rent is now $1,341, Apartment Insights reported. At the top of the chart are the downtowns of Seattle and Bellevue, where rents are $2,084 and $1,961, respectively. Renters can still find average rents for under $1,000 in SeaTac and Des Moines.
Among "stabilized" apartment projects – or those that are not new – the two-county vacancy rate is down slightly to 4.46 percent from 4.55 percent at the end of last year. A year ago the vacancy rate was 4.3 percent. That drove average rents down at the end of last year, though by only $5. This quarter's $28 rent hike shows that for developers and landlords, at least, the party's not over.