Sears Canada Sells Real Estate, Including $100M Distribution Centre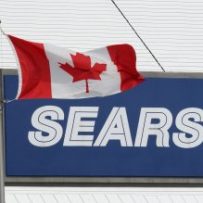 Story by: CP  |  By The Canadian Press
Sears Canada says it's selling a distribution centre in Vaughan, Ont., north of Toronto for $100 million but will continue to occupy it once the transaction closes next year.
The department store operator also announced Friday that it has vacated another distribution centre and sold it for $8.5 million in a transaction expected to close by the end of 2015.
These two agreements are in addition to a $18.125-million sale of a distribution centre and the sale-leaseback of a non-mall property for $10 million, both announced in September and both expected to close by year end.
Sears Canada has been undergoing years of downsizing as a result of financial losses and reduced revenue from retailing.
"Sears Canada is taking a proactive approach to its real estate strategy," Brandon Stranzl, the company's executive chairman, said in a statement.
He said the sale of non-core real estate will improve the company's balance sheet and help ongoing efforts to re-establish Sears Canada as a major retailer in a changing marketplace.
Despite selling many of its largest stores in major cities, Sears Canada continues to have a national retail network of 166 corporate stores, 177 Hometown stores and more than 1,200 pickup locations for catalogue and online sales.