Robust Growth Pushes Canada's Jobless Rate to Lowest Since 1970s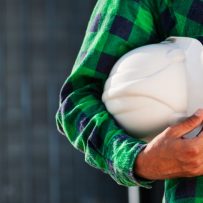 Canada's jobless rate returned to four-decade lows in July on stronger-than-expected employment gains, adding to evidence the nation's economy continues to power ahead.
The unemployment rate declined to 5.8 percent from 6 percent in June, matching the lowest level since the 1970s, Statistics Canada reported Friday from Ottawa. The economy added 54,100 jobs, marking a second straight month of exceptionally strong labor market gains.
While the breakdown was less rosy in July — all the gains were part-time and concentrated in public sector service jobs — the report is consistent with a robust economy that continues to generate jobs at a steady pace and looks to be running up against capacity. Canada's economy has added more than 600,000 new jobs over the past two years — most of them full-time — raising concerns the nation's tightening jobs market is running out of room to grow much further.
The jobs report follows a string of other data in recent weeks that shows Canada's economy remains strong but may soon run up against capacity constraints. The Bank of Canada has already raised interest rates four times since last year to cool growth and keep inflation in check, and is expected to hike borrowing costs at least once more this year.
"The labor market remains robust and there is easily enough here to convince the Bank of Canada to maintain its gradual tightening campaign," Doug Porter, chief economist at Bank of Montreal, said in a note to investors.
Friday's report — which is based on a survey of households — may provide some comfort that tightening is happening at a gradual pace. Wage gains slowed during the month, with average hourly wages up 3.2 percent from a year ago. That's the slowest pace since February. Wage gains for permanent workers were 3 percent, the slowest this year.
While the monthly employment gains were the strongest this year, total actual hours worked was up just 1.3 percent in July, the lowest since November 2017. That's because the gains last month were all part-time, up 82,000 in July. Full-time employment fell by 28,000.
Another weak point in the monthly jobs data was a 36,500 drop in goods-producing industries, including a net decline of 18,400 in manufacturing. All the employment gains were in services, which was up 90,500 during the month. That's the biggest monthly increase in service jobs since at least 1976 and reflects higher employment in education and health, particularly in Ontario.
The Canadian dollar didn't move much after the report, trading 0.3 percent lower at C$1.3101 per U.S. dollar at 9:56 a.m. in Toronto. Economists had expected employment would increase by 17,000 in July, and the jobless rate would fall to 5.9 percent.
"Overall, still a good set of numbers that will keep markets guessing between a September and October (our pick) hike by the Bank of Canada, but there are lots of reasons to question just how good the data really are here," Avery Shenfeld, chief economist at CIBC World Markets, said in a report.
— With assistance by Erik Hertzberg, and Greg Quinn