RISING REGINA RENTAL PRICES REMAIN WELL-BELOW CANADIAN AVERAGE, REPORT SAYS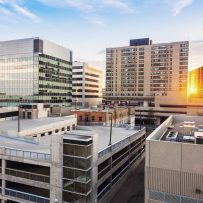 With rising rental prices a hot topic all across Canada, a report says Regina continues to have some of the most affordable places to rent in the nation.
According to the report from Rentals.ca, the average price for a one-bedroom rental is currently $1,096, only Grande Prairie, Alta. ranked lower of the 35 cities on the list at $1,026.
Despite affordable prices when compared to the rest of Canada, the report says that the Queen City has seen rental prices rise 8.1 per cent for a one-bedroom dwelling since July 2022.
For two-bedroom rentals, Regina was the 33rd cheapest on the list at $1,341 for an average price, Saskatoon and Grande Prairie were the two cheaper locations.
The report indicated that year-over-year two-bedroom rentals have seen the average price rise by 13.4 per cent.
Factoring in studio, one-bedroom, two-bedroom and three-bedroom apartments or condos for rent across Saskatchewan, the average price in June was $1,097, a seven per cent year-over-year increase.
In Regina, the average price is $1,140, an increase of 6.8 per cent from last year.
Over the past two years, average asking rental prices in Canada have increase by an average of $341 per month or 20 per cent, according to the report.
"The data used in this analysis is based on monthly listings from the Rentals.ca Network of Internet Listings Services (ILS). This data differs from the numbers collected and published by the Canada Mortgage Housing Corporation (CMHC)," the report says.
The report also indicated that properties listed for more than $5,000 per month and less than $500 per month were not factored into the report.
The report said short-term rentals, single-room rentals and furnished suites were also removed when identifiable.
Story by: CTV News