RESIDENTIAL-RENTAL INCENTIVES APPEAR WITH MODEST VACANCY INCREASE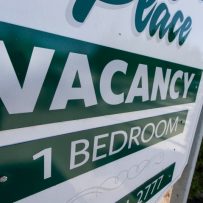 For the first time in years, the Greater Victoria residential rental market is seeing incentives to attract tenants, but industry experts suggest the phenomenon is unlikely to be widespread or long-lived.
Rentals.ca, an online marketplace for rentals across Canada, says some building managers or property owners in Victoria and other major centres are offering a free month's rent or credits ranging between $500 and $1,000.
Rentals.ca suggests the inducements could be due to significantly reduced demand because of a drop in in-migration and a move by post-secondary institutions to offer most courses online, along with an increase in supply, with thousands of new units hitting the market and some short-term vacation rentals being converted to long-term rentals.
Ken Cloak, vice-president of Colliers Victoria and an expert in multi-family housing, confirmed the incentives are back, though he noted most are being offered on the West Shore, where many new rental apartments have hit the market.
Cloak said as many as 4,700 rental units are either under construction or in the planning and approval process, and developers bringing buildings to market want to ensure they are filled to stabilize revenue projections.
It's a different story in the core areas of Victoria, Saanich and Oak Bay, where pent-up demand has meant that the rental vacancy rate has climbed only slightly as demand from students drops.
Though details have yet to be worked out, the University of Victoria intends to offer most courses online this fall, though it will still offer 800 spots in on-campus housing.
Normally, UVic has 2,150 beds available on campus, but due to social-distancing rules, that is being greatly reduced. The school also lost 162 beds when two residences were demolished to make way for a new student-housing project that will eventually add 782 suites.
According to the university, the 800 units being offered this fall will be used for international students who live in Canada year-round and some students returning to campus to finish their degrees.
Royal Roads University has indicated it will offer all courses online until at least the end of this year, while Camosun College says it will offer most of its curriculum online, while some trades training will be done in person due to the size of the classrooms and shops being used.
With fewer students in the rental market, Victoria's vacancy rate, which has hovered below two per cent for the last several years, climbed to an estimated two per cent to 2.5 per cent, according to the large rental companies, with many of the units vacated by students being snapped up.
One landlord who oversees thousands of apartment units in the city said the demand has been strong enough that incentives aren't necessary in the core areas, and if units are priced well, they will be taken.
Some operators have said that rent amounts have remained steady, with most suggesting a drop of no more than $50 to $75 per month.
Rentals.ca reported that compared with June of 2019, rent for a one-bedroom unit in Victoria increased 12.7 per cent to $1,584, and a two-bedroom unit increased 18.9 per cent to $2,109.
Cloak said Colliers' estimates suggest rents will remain down slightly until the pandemic has passed, but when the economy fully restarts and in-migration returns to normal, students come back to campus and employment levels return to normal, there will be rent increases.
He also pointed out that people are still coming to the Island.
"The current pandemic has certainly contributed to a slowdown; however, those many tenants who may have been impacted by layoffs are staying put while they rely on various forms of public-sector assistance for support," he said.
"Additionally, we are seeing some relocation of tech-related businesses into our city given the favourable lifestyles that we all enjoy as residents of the region."
Story by: Times Colonist