Report: GTA municipalities are ignoring provincial rules on land supply, pushing up house prices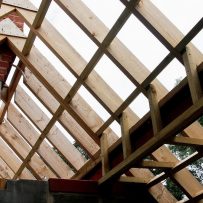 Story by: Monika Warzecha  |  BuzzBuzzHome
GTA municipalities are failing to maintain three years worth of land ready for a mix of new housing construction, despite provincial rules requiring them to do so. A report released by Ryerson University's Centre for Urban Research and Land Development on Monday argues the oversight of these Provincial Policy Statement requirements, plus a lack of monitoring of available land, has resulted in climbing prices for low-rise housing throughout the region.
"The commonly-held reason for the sharply rising prices for new ground-related housing comes from Economics 101: demand has been outpacing supply for ground-related types of housing," said the report's author, Dr. Frank Clayton.
Inventory levels for new low-rise homes have been falling over the years with RealNet Canada reporting new low-rise home inventory in the GTA dropping to a record low this spring as prices continue to reach new highs.
Data from MCAP also demonstrates that the value of single-detached house lots with 30 to 36 foot frontages across GTA municipalities have increased from 75 percent to 148 per cent since 2005. For example, in Milton, the value of one of these lots ranged from $2,900 to $3,100 per front foot in the spring of 2005. By the fall of 2014, it had shot up to between $7,200 and $7,400 per front foot.
How did we get here? None of the 905 regions are adequately tracking their short-term supply of ground-related housing land. (The Town of Whitby and the City of Oshawa do prepare an annual demand/supply analysis).
The lack of data on land supply for new homes is a problem that Clayton would like to see fixed via new requirements from the Ministry of Municipal Affairs and Housing. Regions would have to monitor their short-term land supply and years' supply by unit type at the end of each calendar year, at minimum.
The report also suggests the ministry work with BILD to study what the appropriate supply of short-term land by should be, based on housing type and demand. This would help "cushion the market from periodic shortages that lead to escalating prices" and see if the three-year minimum is enough.