RentMoola and BMO announce next generation PAD solution.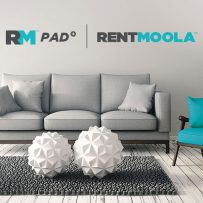 RentMoola has launched its next generation pre-authorized debit payments (PAD) solution designed specifically for the property management industry. In partnership with BMO Financial Group (BMO), RM PAD+ digitizes the pre-authorized debit enrolment for monthly rent payments. The paperless solution eliminates the need for forms and void cheques. It works with any Canadian banking partner and allows the tenant to pay with any payment method, from anywhere.
RM PAD+ combines RentMoola's award-winning payments platform with BMO's industry leading PAD solution to deliver a secure payment method with a significantly enhanced user experience for both the tenant and the property management company. Tenants can also access RentMoola's MoolaPerks rewards program.
"We are excited to bring RM PAD+ to the Canadian multi-family rental and apartment market. There has been no innovation in pre-authorized payments for decades until now. As a fintech leader, RentMoola is delivering on its mission of providing a rewarding and paperless payments solution while helping realize significant time and expense reductions to owners and operators," explained Patrick Postrehovsky, RentMoola Co-Founder & CEO. He added "RM PAD+ allows the tenant to also easily make one-time payments which until now has been another pain point."
View the RM PAD+ info sheet here.
Learn more about RentMoola or request a demo here.
CONTACT:
RentMoola
Philipp Postrehovsky
Co-Founder & COO
philipp@rentmoola.com
604-657-2775
BMO Financial Group
Farouk Karim
Managing Director & Regional Team Lead
Treasury & Payments Solutions
farouk.karim@bmo.com
604-668-1579