RENTING: THE LAST, BEST REAL ESTATE BARGAIN IN VANCOUVER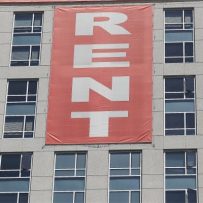 Barbara Yaffe: Rising cost of Vancouver houses means it may be worthwhile to rent
Renting a place may be the last, best real estate bargain in Vancouver, and a majority of the city's residents are taking full advantage.
With unaffordable house prices in the region getting all the attention, it's easy to forget that 52 per cent of Vancouverites rent.
This is in contrast to national averages showing only 30 per cent of Canadians rent while nearly 70 per cent are homeowners. Only in Montreal — another city where rents are affordable — are there fewer homeowners per capita.
Vancouver rents have remained reasonable in part because of a 2.2-per-cent limit on annual increases imposed by the provincial government.
Average rents in the Metro area were up a modest 1.9 per cent between 2012 and 2013, to $1,005 for a one-bedroom, $1,281 for a two-bedroom.
"Greater Vancouver's rental rates provide today's resident with outstanding dollar value, as compared to ownership," says David Goodman, who with son Mark, markets rental buildings and publishes a real estate bulletin, The Goodman Report.
In a recent bulletin, the two report Canadian Mortgage and Housing Corporation numbers that demonstrate it's 32.5-per-cent cheaper to rent rather than own a one-bedroom unit in Vancouver.
"The gap increases considerably once strata fees, maintenance costs and taxes are taken into account."
With a new requirement for condo depreciation reports that will encourage orderly planning for building repairs and maintenance, condo owners could soon start facing special assessments to repair older buildings. All of that could prompt more people to turn to renting.
Vancouver's city council states on its website that rental housing "allows moderate income households to stay in the city as renter household incomes are typically half that of owners."
The website points out the popularity of renting has created in Vancouver "the tightest rental market and one of the lowest vacancy rates in Canada," averaging less than one per cent during the last three years.
It also notes, due to the modest increases in people's incomes, a shortage of new rental buildings being created and healthy demand for housing options for lower income people, the need for rental housing "has grown significantly".
The city lately, as a matter of policy, has been wooing developers, offering incentives for construction of rental units, by offering them bonuses such as more density and height allowances, relaxation of parking and suite-size requirements and waiving fees.

It also has relaxed requirements for basement secondary suites and is encouraging the development of laneway houses.
The Goodmans warn that Vancouver's stock of apartment buildings is aging, with 95 per cent built before 1974.
About 1,500 wood-frame buildings in Vancouver now average 58 years of age, and many are "functionally obsolete."
Apartment building owners in Vancouver since 2007 have faced a municipal moratorium on the demolition of rental housing stock, and are reluctant to evict tenants in order to do needed upgrades.
The Goodmans are predicting that landlords of these older, minimally upgraded buildings soon may find themselves confronting tough new competition.
They report as many as 49 rental buildings, with 5,849 suites, could come on stream in the region within the next three years.
And the popularity of renting in Metro Vancouver may grow, says the Goodman Report, because of an increasing wariness about Canada's possibly overvalued real estate.
"We live in a very special place with abundant resources and continuing investment from abroad," says the newsletter. But with all the housing-bubble talk, "as a B.C. real-estate owner you're wise to be cautious."
Read more: http://www.vancouversun.com/business/Barbara+Yaffe+Rising+cost+Vancouver+houses+means+worthwhile+rent/9683256/story.html#ixzz2xpgGEDqi