RENTAL VACANCY RATES, PROJECTIONS, AND NEW OPENINGS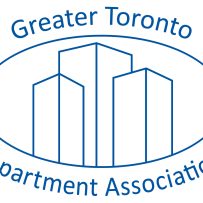 Wed Nov 10
9:30 – 10:30 AM
$20 (+tax)
Register HERE
Last week, Urbanation reported that at the end of Q3, vacancy in purpose-built rental across the GTA was 3.0%. This is down from 5.1% in the previous quarter. In the former City of Toronto (downtown) the end of Q3 saw 3.8% vacancy. While the report data is based on rental buildings completed since 2005, it provides a great snapshot of what's happening in the market and how the situation is trending.
These are certainly unusual times, as pre-pandemic vacancy rates were extremely low with little alteration between quarters.
Shaun Hildebrand, President of Urbanation will overview the latest findings in their Q3 UrbanRental Report – including what's under construction and projects being proposed.
Chrystal LeBlanc, Director, Residential Strategic Marketing, BentallGreenOak will highlight the finest new rentals in Liberty Village, at the brand new Novus.
Andrew Lowe, Vice President, Multi-Residential Operations, Oxford Properties will showcase the newly opened Two Avenue Road which repurposed one tower of the iconic Park Hyatt Hotel at the corner of Bloor & Avenue.
Attend this webinar to hear how things are, the anticipated changes, to see some new projects, and more.
Your Zoom access link we be emailed to you a day prior to webinar.
Story by: Greater Toronto Apartment Association (GTAA)