Rental stock in B.C. getting scarcer and older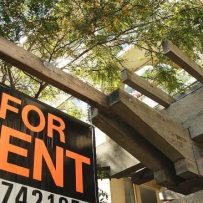 Story by: Ephraim Vecina
Recent figures from British Columbia's central statistics agency revealed that a shortage in the supply of rental properties in the province is intensifying, despite a steady growth in both starts and population.
As reported by Peter Mitham for Business Vancouver, the latest numbers from BC Stats showed that Vancouver has seen 4,616 starts last year, a higher figure than the 4,261 10-year average. This has been counterbalanced by the inflamed demand, which has left only 255 condo units (both completed and unsold) in the city.
This year alone, the Real Estate Board of Greater Vancouver has verified more than 80 sales, with at least 225 successful transactions expected by the end of 2016.
This demand is what's making more developers contemplate jumping into a rental market with scarcer and older stock.
"You have a sort of magical convergence where all the elements required to make a project more viable are in place right now, and that's why we can increasingly justify rentals," HQ Real Estate Services principal David Goodman said.
"To see rents well over $3 a foot today in the core urban areas really makes a difference," Goodman added.
Meanwhile, the South Street Development Group has commenced construction of a 282-unit rental complex, and the Kelowna just approved $286,000 in grants that would cover for six new developments in the Okanagan Valley. 
Over the past few years, rentals have become an increasingly popular option for Vancouver households, especially millennials and young families who are dealing with relatively static wages and ever-rising costs of living.